Galaxy S5's First Retail Listing Suggests No 2K Display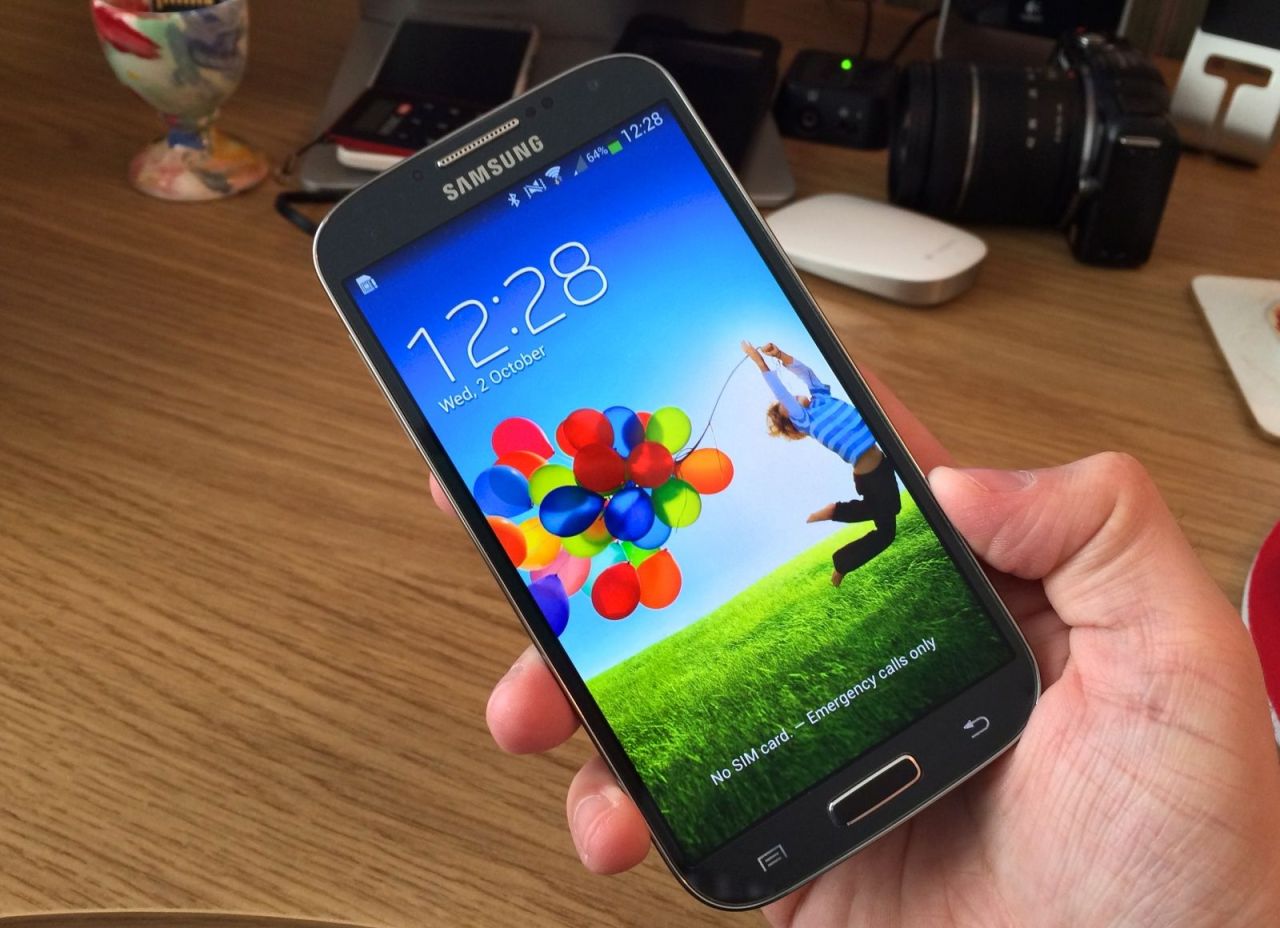 In exactly one week's time, Samsung will be holding its Unpacked 5 event in Barcelona where it is expected to announce the much-anticipated Galaxy S5. Rumor has it the device will be the first Galaxy smartphone with a super-sharp 2K display, but an early retail listing suggests Samsung will instead be sticking to its trusty 1080p panels for the time being.
The listing, which was published by Dutch retailer Typhone and spotted by Galaxy Club, is a little slim on specifications — though it does say the Galaxy S5 will feature a 16-megapixel rear-facing camera. That's a nice improvement over the 13-megapixel camera that's built into the Galaxy S4.
It also says the new device will sport a 5.2.-inch "FHD" (full HD) display. That's slightly larger than the Galaxy S4's 5-inch display, but it appears its resolution will remain the same at 1920×1080, which means fewer pixels per inch.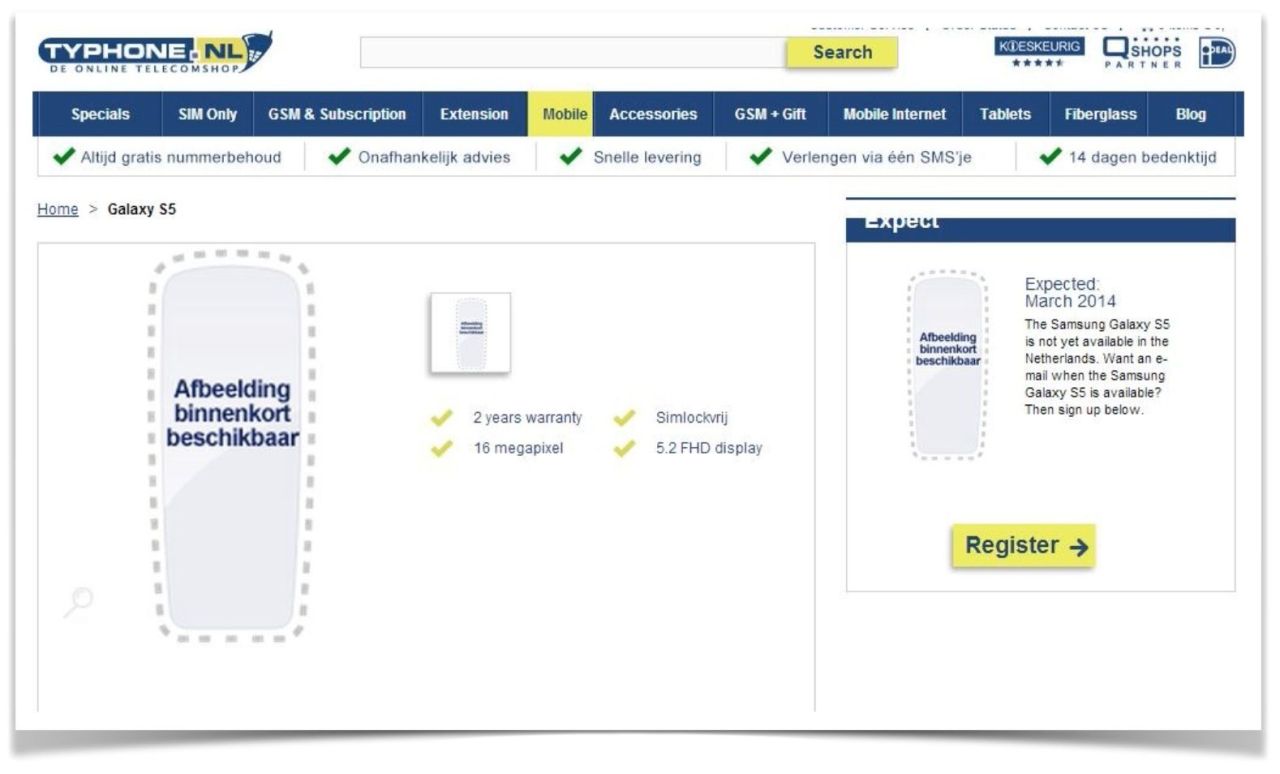 It's unlikely your naked eyes will notice, of course; after all, 1080p displays look pretty terrific even on 6.4-inch phablets like the Sony Xperia Z Ultra. But if the listing is indeed accurate, it's sure to disappoint those wishing for a 2K QHD (2560×1440) display instead.
That's if the listing is accurate — and it's highly possibly it won't be. Premature retail listings are usually published solely to attract attention ahead of a major announcement, and often times they contain inaccurate information — so they should be taken with a pinch of salt.
Cult of Android will be attending Samsung's even in Barcelona next Monday, so we'll bring you the real news about its latest device's as soon as it's available.