Nokia's First Android Handset Could Finally Appear At MWC
Nokia has today announced that it will hold a press conference at Mobile World Congress in Barcelona next month.
Normally we wouldn't take much notice of that here at Cult of Android — given Nokia doesn't make any Android-powered devices — but with mounting speculation surrounding Normandy, Nokia's affordable Android smartphone, that could be about to change.
The event will take place on Monday, February 24, at 8:30 a.m. local time. Nokia's invitation offers no indication of what the event may bring, but it would seem a new Windows Phone device looks unlikely.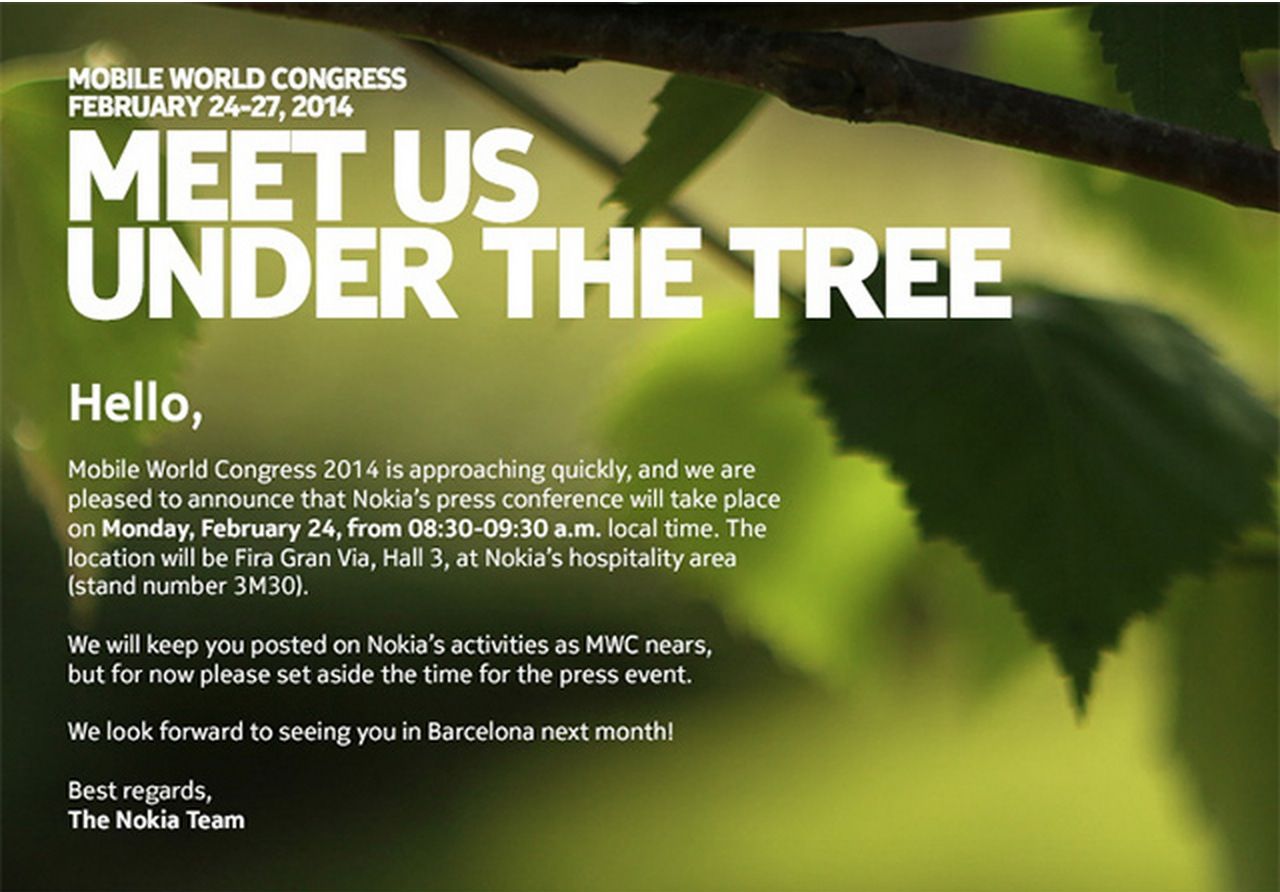 "We understand that Microsoft is not planning to have a big presence at Mobile World Congress this year," The Verge reports. Sources say that Microsoft's Windows Phone 8.1 update will be unveiled at the company's Build conference in April — so it certainly won't be anything to do with that — and the only Nokia device we're expecting imminently is the Lumia Icon for Verizon, but it seems unlikely we'll see a handset bound for the U.S. at a European event.
So maybe Nokia's Normandy handset — which we've seen and heard a lot about in recent months — will finally be made official. We had assumed that given the company close relationship with Microsoft and its commitment to Windows Phone, any plans to support Android might have been scrapped by now, but here's to hoping we'll see a big surprise next month.