BlackBerry: Don't Expect To See BBM For Android & iOS This Week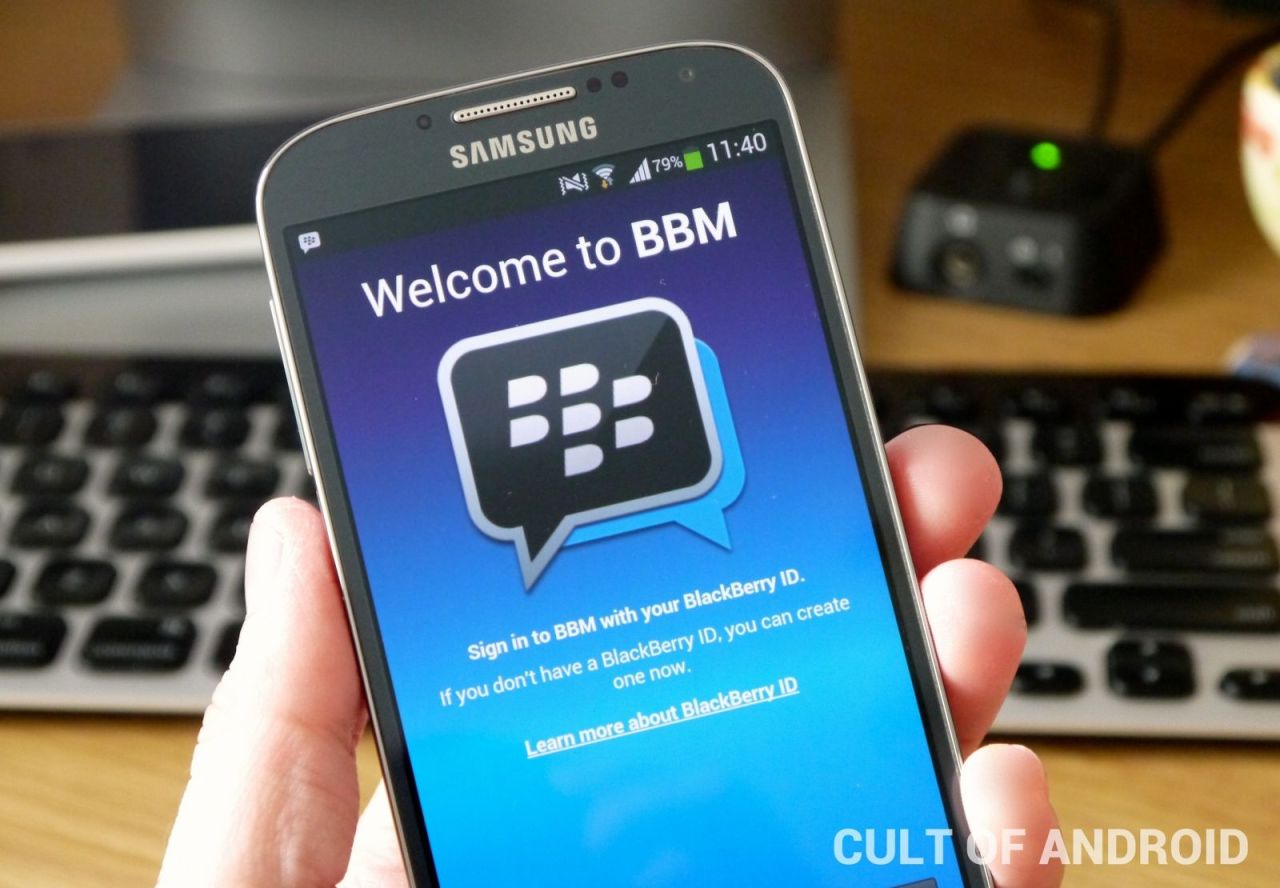 BBM's cross-platform launch failed miserably this weekend. The app made its way to the iPhone in a small few countries, but the rollout was halted before it could reach the United States — or Google Play.
BlackBerry's excuse for the catastrophic failure was that a leaked BBM APK for Android was causing some server troubles, and now the Canadian company has told fans that it will "take some time" to fix the problem, and that we should not expect to see the app this week.
BlackBerry can't seem to catch a break at the moment. The company is quickly going under, and its failure to bring a popular service to new platforms after making fans wait more than four months has only demonstrated why it's in so much trouble.
The company has become notorious for launching products far too late — largely thanks to the incredibly lengthy wait for BlackBerry 10 — and it appears cross-platform BBM is another one we can add to that list. It was due to arrive on Android on Saturday, September 21, and then iOS a day later. Now nobody knows when it will reappear.
BlackBerry has already confirmed that a leaked version of BBM for Android is behind the server problems that put the launch on hold, and the company has since confirmed it's working hard to fix them and get the ball rolling again. But we still don't have a new date for BBM's cross-platform launch.
"The team is now focused on adjusting the system to completely block this unreleased version of the Android app when we go live with the official BBM for Android app," BlackBerry said this week. "We are also making sure that the system is reinforced to handle this kind of scenario in the future.
"While this may sound like a simple task – it's not. This will take some time and I do not anticipate launching this week."
BlackBerry says that those who managed to download the BBM app for iPhone before it was pulled will still be able to use it, but your experience with it may vary. I've had trouble with the app since I installed it, and 90% of the messages I've sent so far have never been delivered.
While you can certainly use it, then, it's definitely not reliable yet.
There has been lots of interest in BBM for Android and iOS since it was announced back in May, and that's little surprise — even though BlackBerry may be struggling, it still has millions of faithful users who love BBM, and lots of Android and iOS users made the switch from BlackBerry.
The company says that in the short time BBM was available on iPhone, and with the leaked BBM APK for Android, it saw more than 1.1 million active users, and interest continued to grow while the app was available to download from the App Store.
Of course, as soon as BBM is available on Android and iOS again, we'll be sure to let you know.