LG Nexus 5 Approved By FCC With LTE, 5-Inch Display, Snapdragon 800 CPU
I don't know about you, but I've been itching to find out more about the LG Nexus 5 since it made an accidental appearance in the video for Google's KitKat statue unveiling earlier this week. Fortunately for us, you can always rely on the FCC to tell the world about a secret, unreleased product weeks ahead of its official unveiling.
Codenamed the "D820," the new device will have a 5-inch display, LTE connectivity, and a speedy Snapdragon 800 processor.
The FCC filing doesn't actually state that this smartphone is the Nexus 5, but when you line up the pictures that are included in it with the handset that was leaked in the KitKat statue video, it becomes pretty obvious.
You'll notice that the plastic back panel pictured above has an unusually large cutout for a camera lens, plus an LED flash that sits just beneath it — just like the unknown, Nexus-branded device that was spotted in the video (below) — which Google pulled from its YouTube channel shortly after the slip-up became apparent.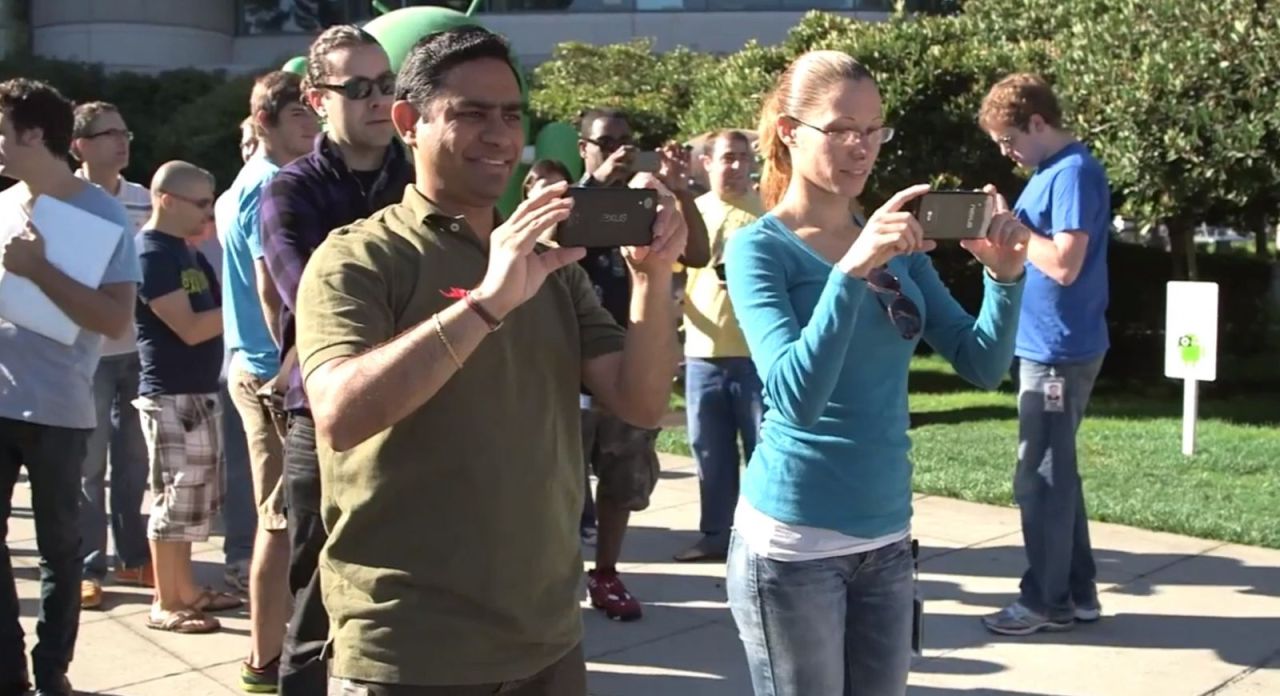 According to the FCC filing, the "D820" features 7-band LTE, which is compatible with AT&T, T-Mobile, and Sprint in the United States; plus CDMA/EVDO rev. A, DC-HSPA+, and GSM/EDGE connectivity. It also features Bluetooth 4.0, NFC, and dual-band 802.11 b/g/n/ac Wi-Fi.
The handset is running firmware version "M8974A," which points to a quad-core Snapdragon 800 processor, according to Engadget, with software listed as "aosp_hammerhead-userdebugKyeLimePieFACTORYeng.sangjoon84.lee.20130618.015154." Despite the strange typo, that's almost certainly Android 4.4 KitKat, which has been labeled Key Lime Pie internally.
Finally, the FCC filing mentions a 5-inch (4.96-inch if you're nitpicking) display, with the handset itself measuring 131.9mm tall and 68.2mm wide. Other features include wireless charging, and a 2,300mAh battery.