Verizon HTC One Will Be Available Online & In Stores On August 22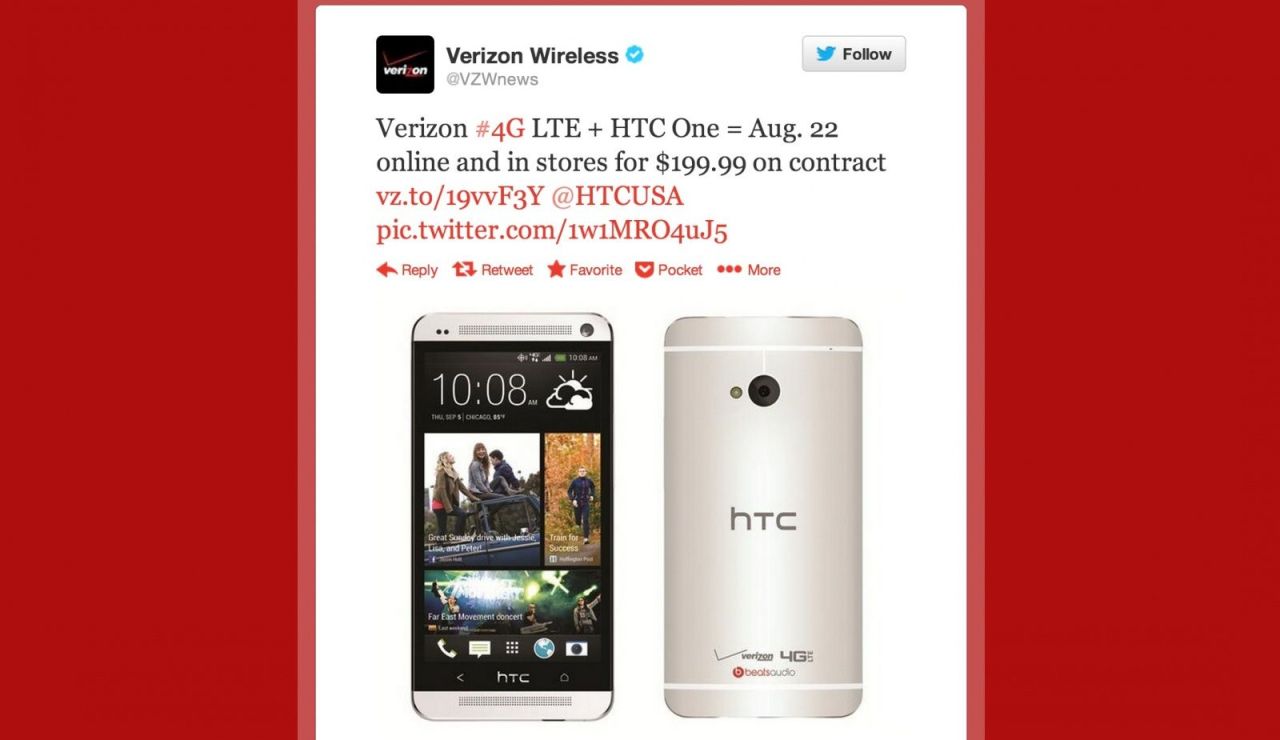 After keeping us waiting for several month, Verizon has finally confirmed that it will be selling the HTC One online and in stores starting Thursday, August 22. The device will be priced at $199.99 with a two-year contract, which is the same price Verizon charges for the One's biggest competitor, the Samsung Galaxy S4.
Verizon's announcement comes just days after it added a new HTC One sign-up page to its website, allowing customers to register their interest in the device and get updates via email ahead of its launch.
The company first announced it would be carrying the HTC One back in June — almost four months after it went on sale through AT&T — but it has been keeping its launch plans very quiet up until this morning's tweet. Now there's less than a week left to wait before you can get your hands on it, but will the One be a success on Verizon?
Verizon has been selling the Galaxy S4 for several months, and according to Samsung, it's selling incredibly well. What's more, the One will face further competition from Verizon's new Motorola DROID lineup, and the upcoming Moto X, which goes on sale on August 29.
The handset is sure to be a hit with HTC fans, however, who will admire its premium aluminum build quality, its incredible BoomSound speakers, and the many improvements HTC has made to its Sense user interface in the latest iteration.
Will you be picking up the HTC One on Verizon next Thursday?