Leaked Best Buy Ad Confirms Nexus 7 II's Price, Release Date, Display Resolution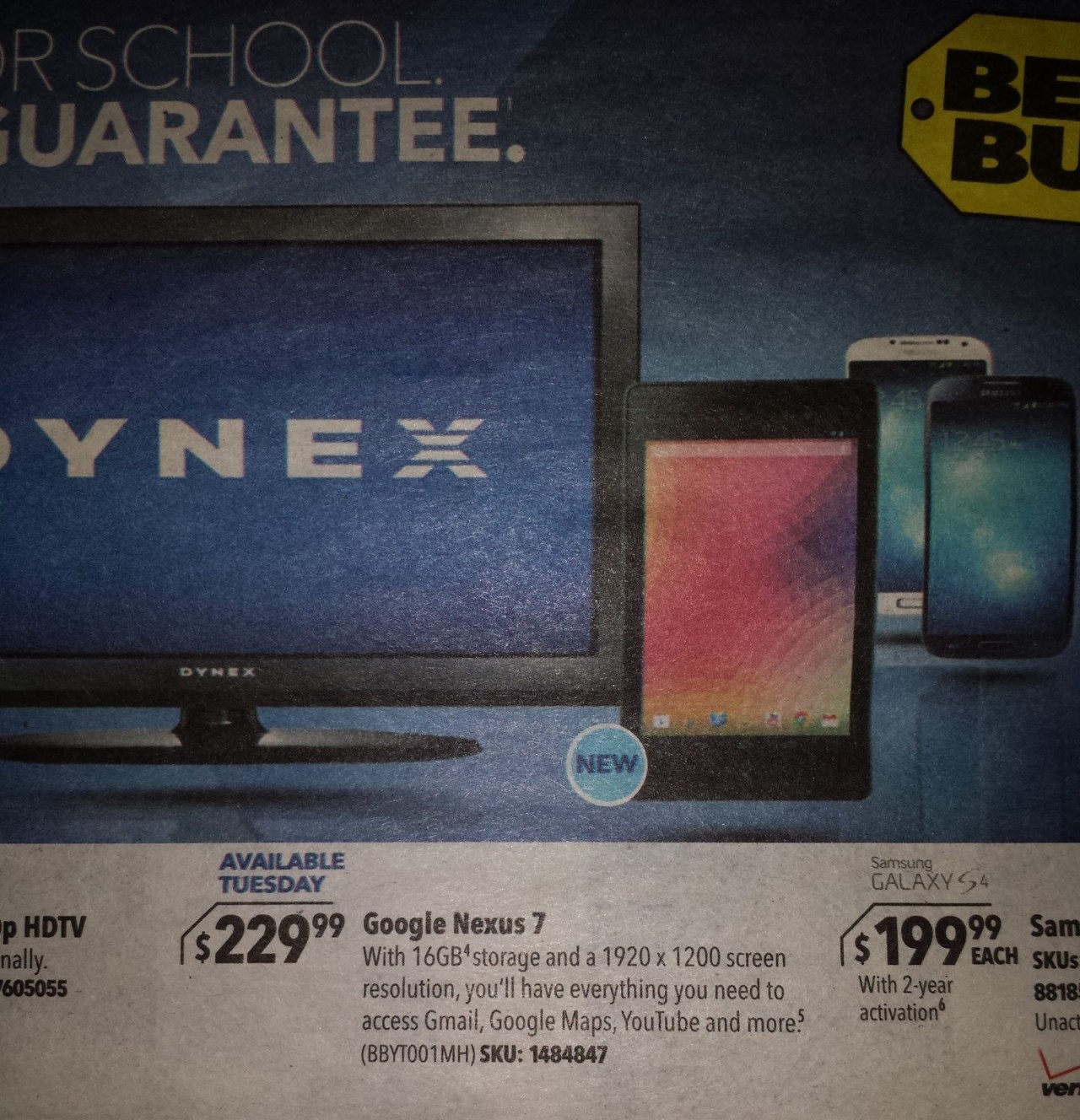 While we already know what the Nexus 7 II will look like thanks to those leaked press shots that surfaced this morning, some things — such as its price tag and its specifications — have remained a mystery… until now. This leaked Best Buy flyer confirms the tablet's price, release date, and display resolution.
The flyer was sent to PhoneArena by an "anonymous tipster," and it clearly states the Nexus 7 II will be available "next Tuesday." The source claims the flyer is due to go out on Sunday, July 28, which would mean the device should go on sale on Tuesday, July 30.
When it does, it'll cost $229.99 with 16GB of storage, which is $30 more than the existing entry-level Nexus 7. Based on this price tag, the 32GB model should cost around $279. The Best Buy ad also confirms the display resolution is 1920×1200.
PhoneArena makes an interesting observation about the Nexus 7 II press shots, which use the same wallpaper provided in Android 4.2.2. Usually Google adds a new wallpaper for new Android releases — even incremental ones — which suggests that either the new device won't launch with Android 4.3 as expected, or the update is just so small that it doesn't deserve a new wallpaper.
Maybe there's another reason behind it. We can't see the Nexus 7 II launching with Android 4.2.2 if Android 4.3 is announced days beforehand, and if the update really is that small, why is Google holding an event to announce it?