Microsoft Mocks The Galaxy Tab In New Surface RT Ad [Video]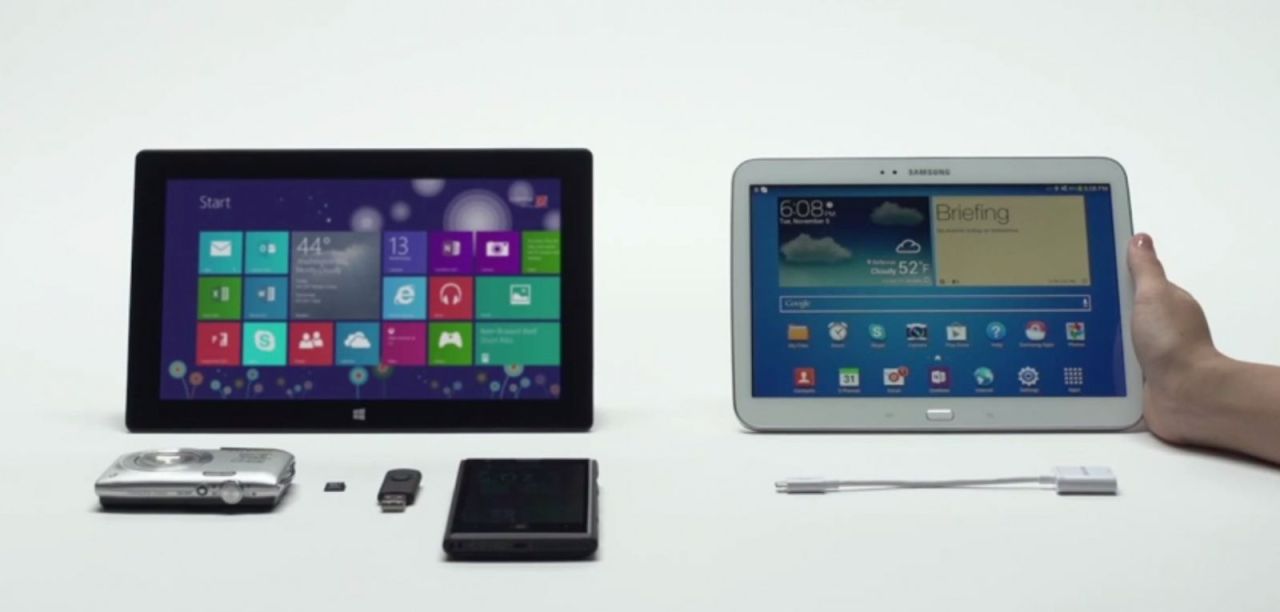 Microsoft has released a whole series of Surface ads that attempt to mock the iPad, but in its latest, the company turns its attention to Samsung's Android-powered Galaxy Tab 10.1 — and its lack of USB ports.
Microsoft points out that Samsung's slate has just one micro USB port that's used for charging and connecting other devices, while the Surface RT has a full-size USB port, an HD video-out port, and a dedicated charging port.
I'd argue that Samsung's approach is more elegant. Like the iPad, it has just one port, and there aren't countless holes in its casing everywhere you look. But as you'll see in Microsoft's ad, this does have its downsides.
I don't know about you, but I think Microsoft's constant bashing of more successful competitors is a little boring now. It has poked fun at the iPad — the most successful tablet of all time, and now the Galaxy Tab 10.1, and it recently started attacking Google for its supposed spying on users.
Mind you, it's good enough for Samsung, so in this case I'd say it's fair game.