Google Now Showcasing Chromecast-Compatible Apps On Google Play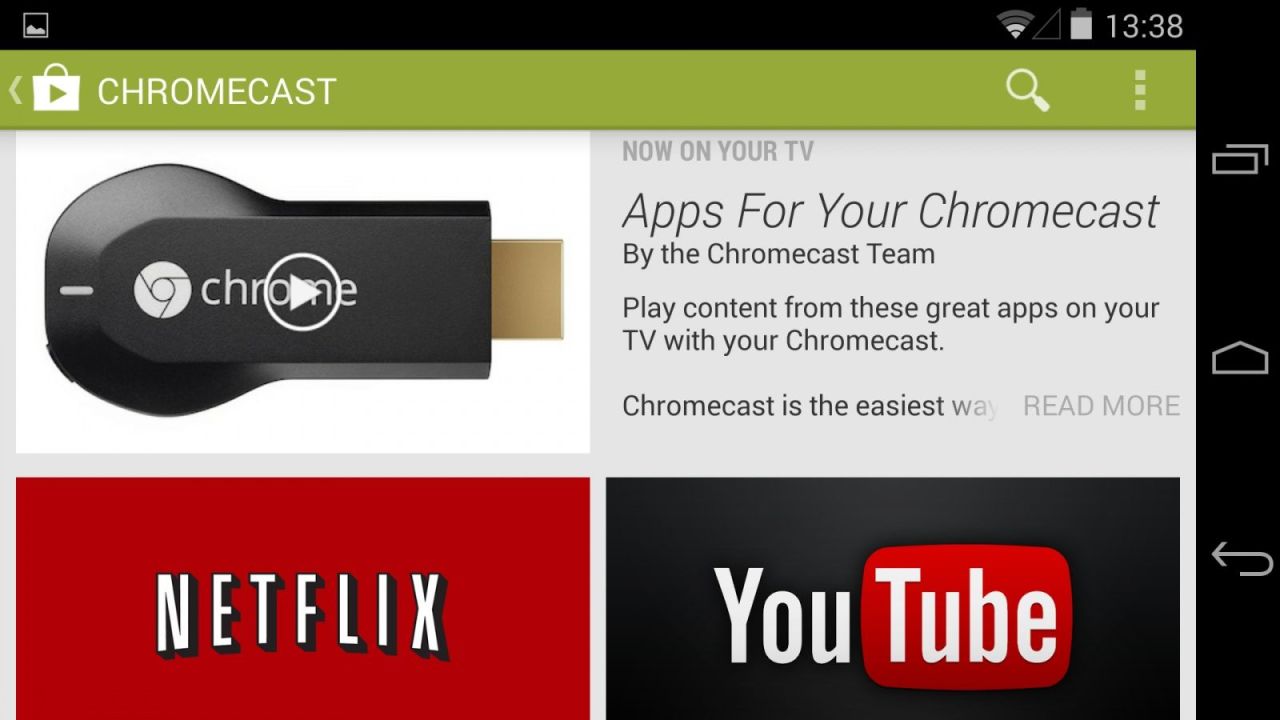 Google has begun to make Chromcast-compatible apps easier to find on Google Play by giving them their very own section. It's a little bare at the moment, but it does include titles like Netflix, Hulu Plus, HBO Go, Pandora, and of course, YouTube.
All of these apps allow you to connect to Google's $35 Chromecast dongle and stream content to your TV over your wireless network. "Chromecast is the easiest way to enjoy online video and anything from the web on your TV," Google says.
Just this week, the Chromecast went on sale in Walmart, and it's also available from Amazon, Best Buy, Motorola, and direct from Google Play.
Google made other changes to Google Play earlier this week to highlight Android apps optimized for tablets. The new section makes it easier for users to find apps and games specifically designed for devices with larger displays.