Should You Buy The Samsung Galaxy Gear? Here's What The Reviews Say [Roundup]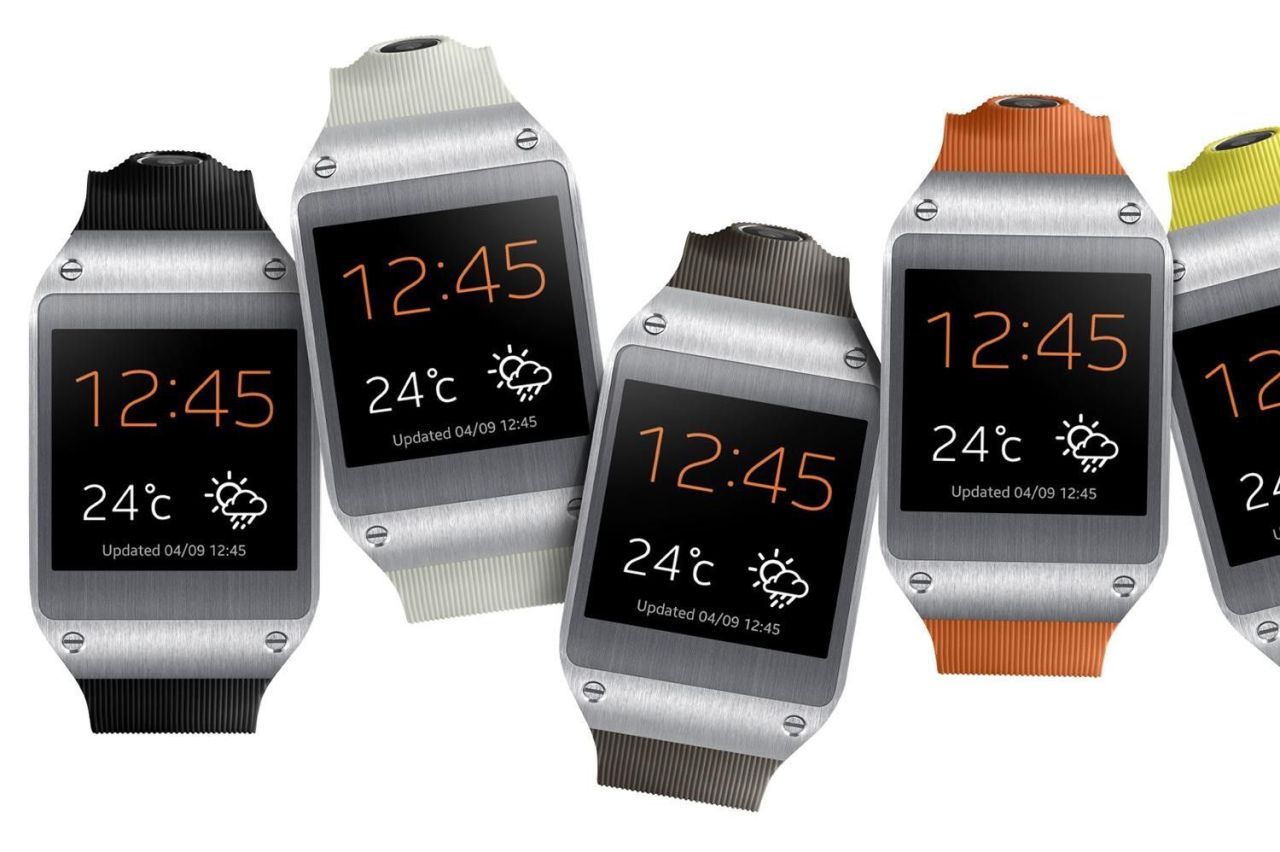 Samsung's Galaxy Gear has been on sale for a number of weeks now, but today the South Korean company lifted its embargo on reviews. If you've been trying to decide whether or not you should spend hundreds of dollars on one, then, now's the time to find out.
To make things a little easier for you, we've put together a roundup of the biggest and best reviews so you don't have to trawl through them yourself.
According to Vlad Savov over at The Verge, the Galaxy Gear would have been "best left on the drawing board." While he was impressed with some of its functionality and found the built-in camera fun to use, Savov found menu navigation to be flawed, notifications largely useless, and certain features just didn't work as well as they should have.
A smartwatch the Galaxy Gear is not. Frankly, I'm not sure exactly what it's supposed to be. Samsung describes it as a companion device, and the Gear is indeed chronically dependent on an umbilical link to another Samsung device, but it never left me feeling like it was a helpful companion. The notifications are Orwellian, the media controls are exiguous, and the app selection has no substance to underpin the hype.

The Gear's camera and phone calls are both surprising and delightful, but they're unfortunately isolated highlights. When all is said and done, I expect the Galaxy Gear will be looked back upon as a rough first draft that helped the Korean chaebol steer a better course en route to the goal of producing a real smartwatch.
Zach Epstein of Boy Genius Report shares similar sentiments. He believes the Galaxy Gear is "stuck in the past," and that Samsung rushed to bring it to market ahead of Apple's rumored iWatch at the cost of design and functionality.
In the end, the Galaxy Gear feels like a product that Samsung rushed to market in an effort to get a head start in the category many are calling the next big thing.

Samsung's first shot at the smartwatch category everyone is calling the future is hopelessly stuck in the past. It's a tiny 1.63-inch window into a handful of basic smartphone functions. It brings nothing new to the table. It does not innovate or even try to. The Galaxy Gear is a "we were here first" device that feels like a half-baked response to an Apple product that doesn't even exist.

If smartwatches are the future they will be nothing like Samsung's Galaxy Gear.
Engadget's Brad Molen actually calls the Galaxy Gear a "solid effort," but admits that it "needs time to grow and develop." While he notes that it offers more features than competing smartwatches at this point, its long list of shortcomings is hard to ignore.
The Galaxy Gear is a solid effort from Samsung, but it needs time to grow and develop. The things it does, it does well, and it's certainly more feature-rich and involved than any other smartwatch we've used so far. But it's the shortcomings that cause us to look at the big picture: it's only compatible with two devices at launch (soon to expand to five); the ecosystem is still brand-new and isn't open to all developers yet; notifications could use a bit of work; and S Voice isn't truly hands-free yet.

The Gear isn't bad for a first-generation Samsung product, and it'll get better as the ecosystem grows. Of course, that's if the watch catches on and developers decide it's worth their time to produce a special app for it.
Chris Burns of SlashGear feels Samsung has done a "fine job" with the Galaxy Gear's hardware and software, and says that this device is a "high-quality addition to the Galaxy collection." Burns even calls its $299 price tag fair and notes that Galaxy Gear sets Samsung up to compete with future smartwatches.
As it stands, the Samsung Galaxy Gear is an interesting device – a rather unique device at that, and a high-quality addition to the Galaxy collection of Samsung smartphones, cameras, and future line of wearable devices. Samsung proves here in the Galaxy Gear that they'll be ready to roll when the time comes for them to create a stand-alone smartwatch: hardware, software, and a developer backing that reflects the already surprisingly diverse support this first iteration has seen.

Alone, the Galaxy Gear for $300 is a rather interesting – if not downright fair – price for such a machine in today's smart device market.
Wired's Christina Bonnington rated the Galaxy Gear 4 out of 10, and states that the downsides outweigh the upsides. She calls the hardware "hefty," says the camera is "downright creeptastic," and feels that it's "easier and faster to just use your smartphone for most tasks."
Still, Galaxy Gear just isn't something most folks need. It's not even something I wanted to keep on my wrist all day. While the feature set is more advanced than any other smartwatch, the technology and its uses are clearly in their infancy. I imagine that later generations of Galaxy Gears, with a trimmer design, lighter weight, speedier processor, and maybe even a better camera, might be a slightly easier sell. Yes, it's a noble attempt at innovation. But for the most part, the end result is too clunky and awkward for true appeal beyond being a brief conversation piece on your wrist. For now, the Gear remains $300 smartphone accessory.
Finally, ZDNet's Matthew Miller was pleasantly surprised by Galaxy Gear. Despite thinking he would never spend $300 on a smartwatch, he went ahead and ordered one for himself after testing out the device. Miller was impressed with its battery life, its design and display quality, and its "coolness factor."
I thought there was no way in the world I would spend $300 for a Samsung watch that connected just to Samsung smartphones. Then I tried the Note 3 and love what Samsung is doing in pushing Android further, especially with their S Pen improvements. After then testing the Galaxy Gear and how well it works with the Note 3 I never hesitated in ordering one for myself.

The Galaxy Gear is a well designed product and everyone I showed it to has been impressed with the camera quality, brilliance of the display, coolness factor of the functionality with the Note 3, and overall look and feel of the design. This is likely to appeal to the gadget fan and is a great step forward in wearable technology.
So, there you have it. While every reviewer had positive things to say about the Galaxy Gear, the general consensus is that it's not quite ready yet. It clearly feels like a product that Samsung rushed just to get it out of the gates before Apple could enter the smartwatch market, and as a result, it's lacking in many key areas.
Most agreed that it looks pretty good, and that its build quality is impressive — unlike Samsung's smartphones. But the software needs improvement — particularly when it comes to notifications — as does battery life, support for other Galaxy smartphones, and charging.
While the Galaxy Gear may be cool, then, in reality it's a little disappointing. While it may be a great companion for the Galaxy Note 3 if it came bundled with it, at $299 on its own, it seems incredibly expensive for what it is.