Motorola Now Shipping 100,000 Moto X Smartphones Per Week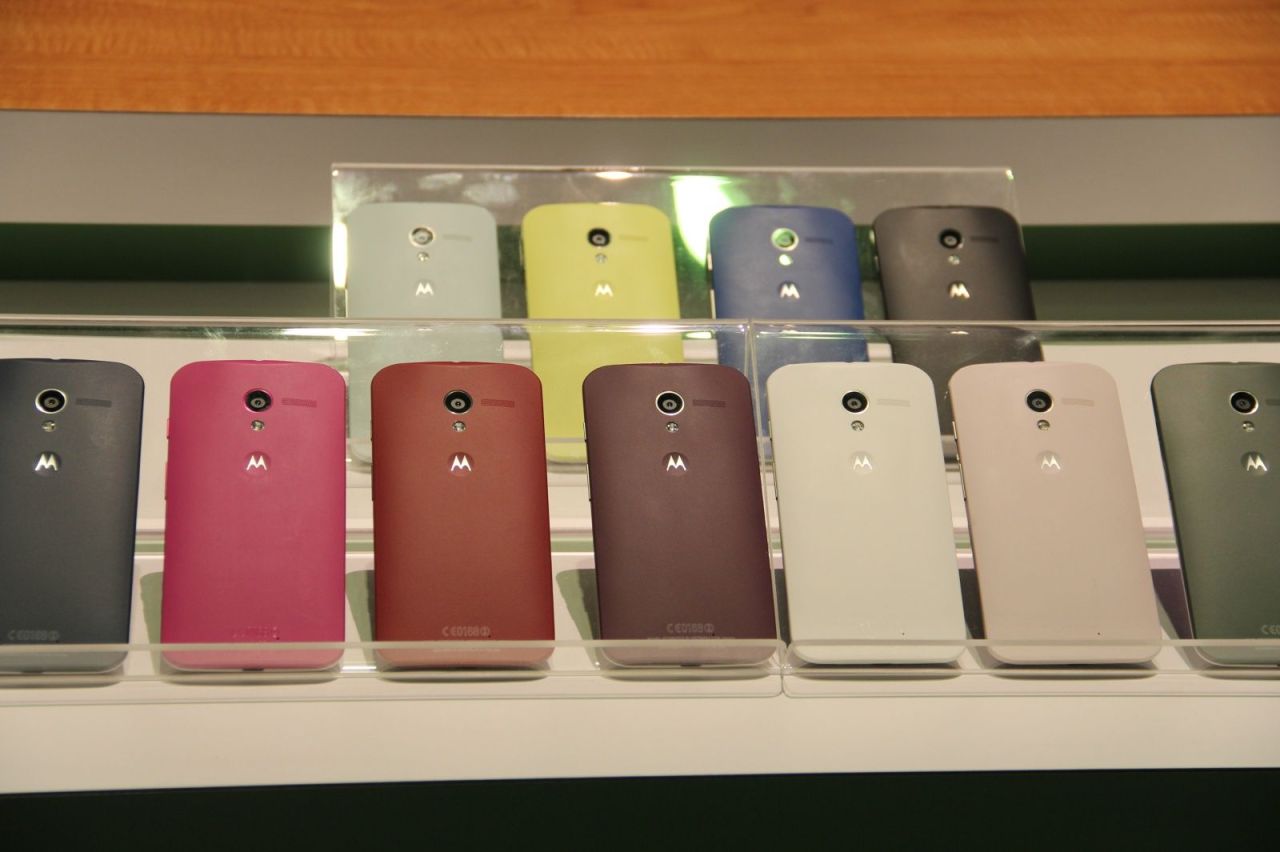 Motorola's new Moto X smartphone appears to be enjoying a pretty successful start with over 100,000 units now shipping from a factory in Dallas, Texas, every week. It seems fans have fallen in love with the handset's innovative voice-controlled software, its new features, and its unique customization options.
The Moto X is the only smartphone in the world with a truly customizable design. Using the Moto Mater web app, you can choose the color and finish of its back panel, the accents around its edge and camera, and the color of its display. You can even choose its storage size, color-coded accessories, and add engraving or a custom startup message.
These things are clearly big selling points, and Google is hoping they'll help Motorola close the gap on rivals like Samsung. The company is certainly prepared for big demand; its Texas facility, which is operated by manufacturer Flextronics, is capable of producing "tens of millions" of phones every year.
Its current output of 100,000 phones per week is just scratching the surface, then — it's the first phase in Motorola's "larger plan."
"When you set up to ramp a factory you need a plan, and we have shipment targets we need to make with our carrier partners, and where we need to be right now is 100,000 units and that's where we are," said Motorola CEO Dennis Woodside in an interview with Reuters.
It's unclear how many of those handsets are being sold to customers, because of course, shipments and sales are two different things. 100,000 shipments per weeks sounds impressive, but it's not if 50,000 of those units are sitting in a warehouse waiting to be sold.
Motorola's decision to manufacture the Moto X in the United States means that its production costs far exceed those of rival smartphones, with are typically manufactured in China and other eastern countries. Flextronics CEO Mike McNamara has revealed that U.S. workers are paid around $12 to $14 per hour to assemble Moto X, while the typical hourly rate for a worker in China is just $4.
There are advantages to manufacturing in the U.S., though. Motorola can build a custom smartphone and have it shipped to its owner in four days — which is particularly important when it comes to Moto X. The cost of freight and logistics are also reduced, because none of the handsets are being sent overseas.
"You have to offset it with what's the time-to-market savings and what's the fact that you drive your truck down the street to drop it off. You got to add up all these things," McNamara said.