MoDaCo.SWITCH Lets You Quickly Switch Between Sense & Stock Android On HTC One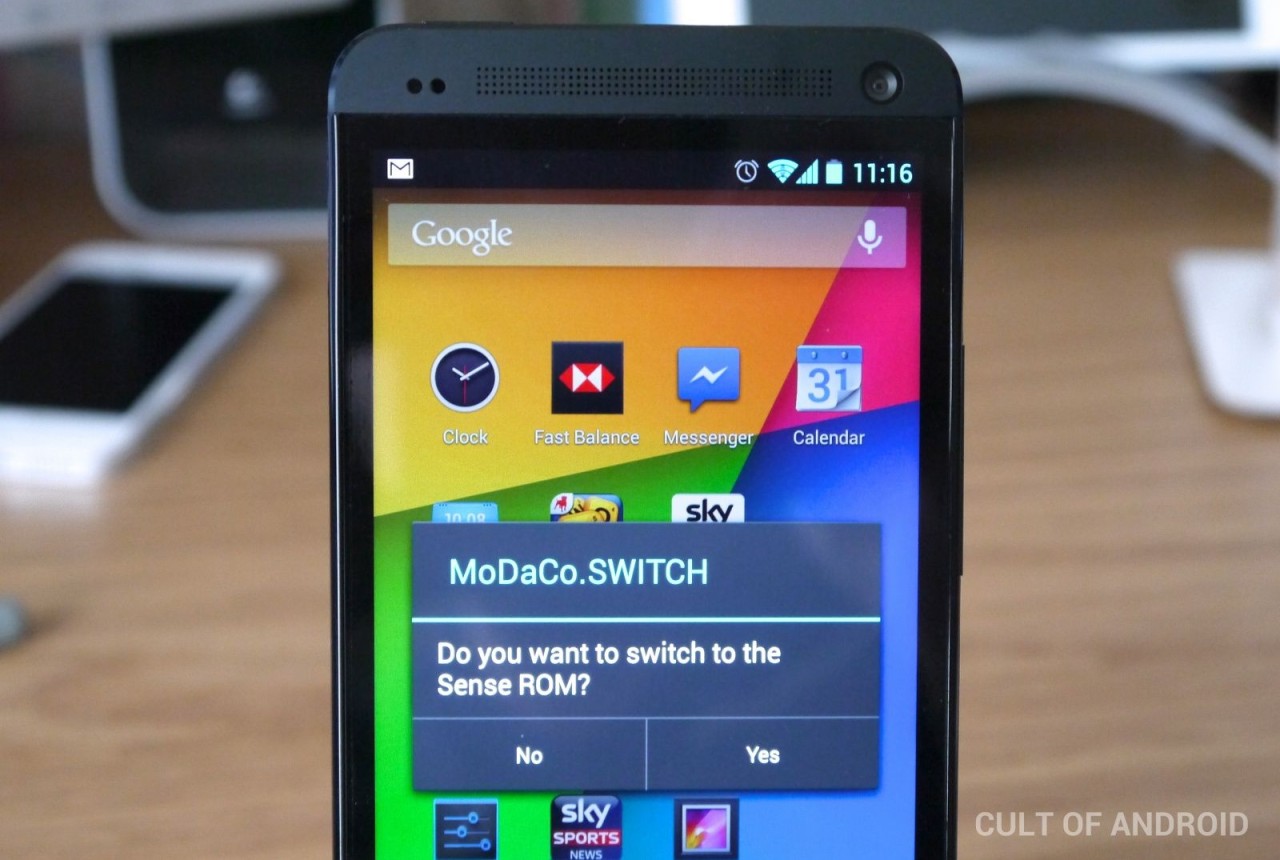 Now that Google Play edition ROMs are available for the HTC One, you can choose whether you want the stock Android experience free from third-party tweaks, or whether you want to stick with all the features that come with Sense 5, such as BlinkFeed and HTC Zoe.
But how do you decide? Both options have their advantages and disadvantages, and choosing one over the other can be tricky. Fortunately, you no longer have to, thanks to MoDaCo.SWITCH.
MoDaCo.SWITCH is a new tweak from MoDaCo that installs both HTC's version of Android 4.2.2 with Sense 5 and all the wonderful features that comes with it, and Google's stock Android 4.2.2 ROM on your HTC One. It then lets you quickly switch between them on the fly.
You'll find a Switch button in your app drawer, and with just two taps, you can switch between the two ROMs as you wish — without having to keep flashing them manually, and without wiping any of your precious data. It's super simple.
And the great thing about Switch is that both ROMs share the same data set, so all your photos, files, apps, contacts, messages, and more are available inside both automatically. Check out the demonstration video below:
I've been using MoDaCo.SWITCH for just under a week in a private beta, but it's now open to the public for testing. If you'd like to check it out, you'll need a GSM version HTC One with a custom recovery; TWRP is recommended, but others should work, too.
Once you have these things, backup your HTC One — you'll need to wipe it during the installation process, so anything that isn't backed up will be lost. You'll then need to download the MoDaCo.SWITCH ROM and installation files from MoDaCo, where you'll find step-by-step instructions on how to install it.
Flashing MoDaCo.SWITCH is really no different to flashing any other custom ROM, only once it's complete, you'll have both Sense 5 and stock Android installed, and you'll be able to switch between them whenever you like at the touch of a button.
I highly recommend it if you're interested in using both ROMs — it's by far the easiest way to enjoy them without manually flashing each one when you fancy a change.