'New HTC One' Has Been Spotted In The Wild [Rumor]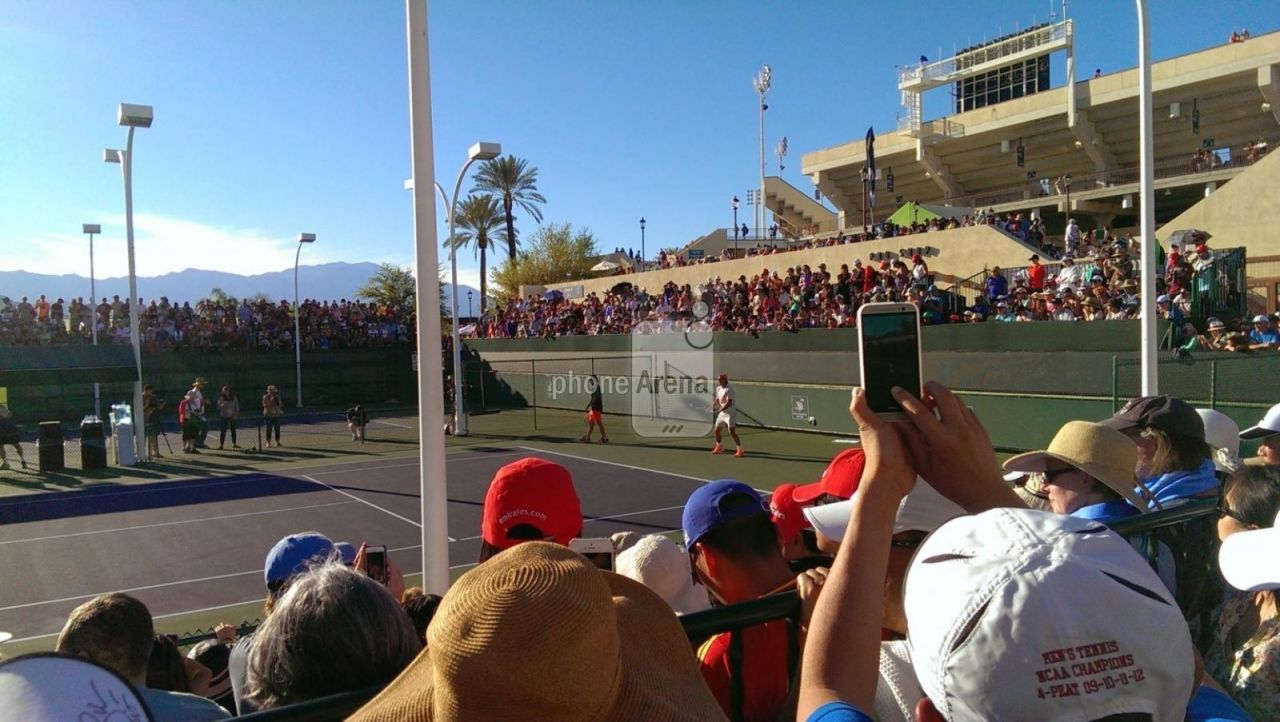 A new image has popped up on the internet showing off what's believed to be HTC's upcoming flagship smartphone of 2014, the 'New One', at a community tennis match in the United States. The picture was sent to a popular online publication and displays the handset in all its glory, with its two upgraded BoomSound front-facing speakers and its fresh oval-shaped design, all of which clearly match up to a leaked photograph we saw back in February taken by a rather sneaky employee at the manufacturers factory.
When we enhance the image, we can see some very subtle changes to the design when compared to the original One. For instance, both of the capacitive buttons have been removed from the handset and replaced with three virtual, on-screen function keys, for home, back and menu purposes. In addition, both the ambient light and proximity sensors have been repositioned on the front of the phone and are now situated on the left-hand side.
With regards to specifications, the 'New HTC One' is expected to feature a 5-inch 1920 x 1080 pixel display coated with Corning Gorilla Glass 2, the latest Qualcomm Snapdragon 805 chipset, 2GB of LPDDR3 RAM, either a 6- or 8-megapixel rear-facing UltraPixel camera, a 2.1MP front-facing shooter, 16GB or 32GB of internal flash memory (expandable up to 64GB via microSD), NFC and a 2,900 mAh non-removable Li-Po battery.
As with all leaks and rumors, we have to take these alleged specifications with a pinch of salt until HTC provides us with some solid evidence with regards to what it has in store for its next flagship smartphone but thankfully we only have to wait another two weeks to find out, so be sure to check back for more information.