Samsung Galaxy TabPRO 12.2 Goes On Sale March 9 For $650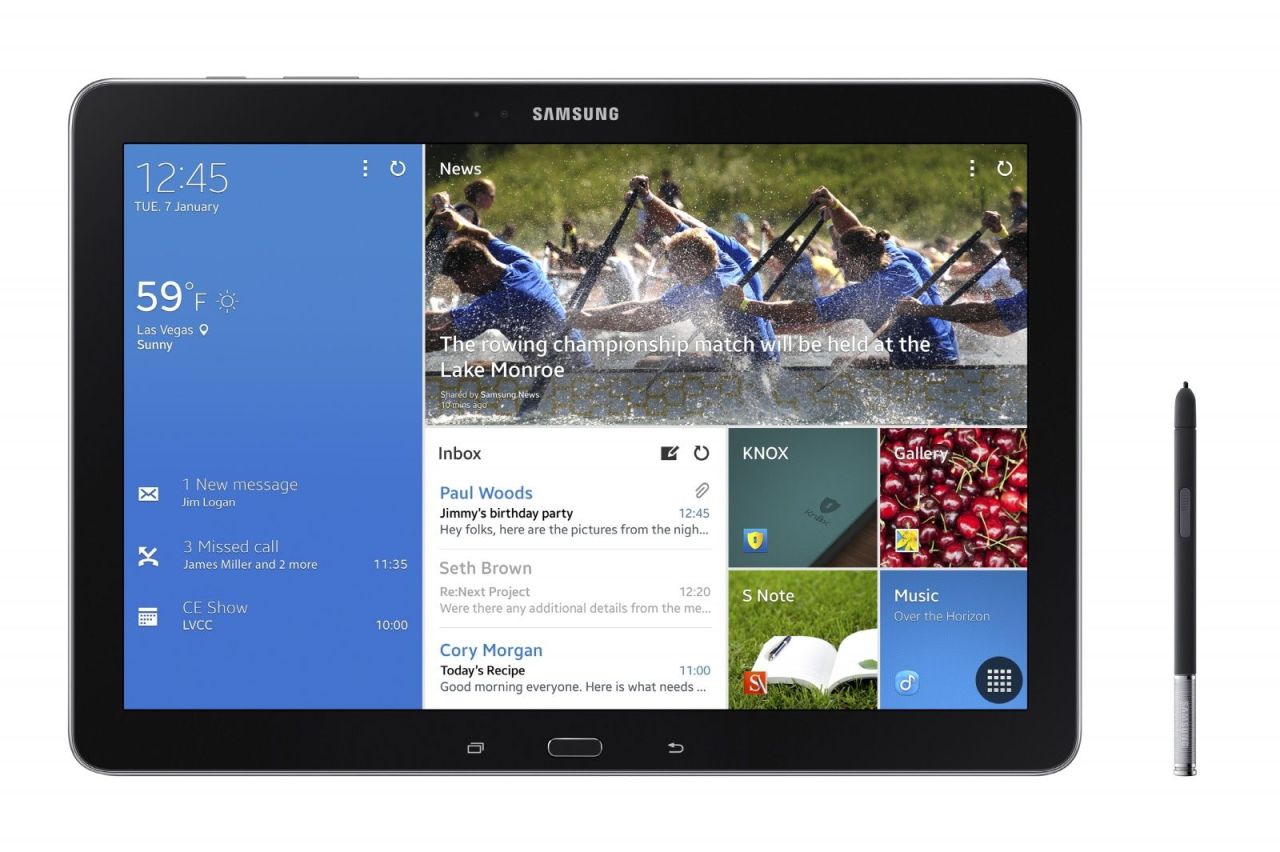 Samsung has today confirmed that its new Galaxy TabPRO 12.2 will go on sale in the U.S. on Sunday, March 9, priced at $649.99. The device will be available from Amazon, Best Buy, Newegg, and Samsung's own online store — and it comes bundled with $800 worth of free content, including a $25 Google Play voucher and three months of Hulu Plus.
The Galaxy TabPRO 12.2 is essentially the same as the Galaxy NotePRO 12.2, except it doesn't have an S Pen stylus. It does have a 1080p LCD display, a 2.3GHz quad-core Snapdragon 800 processor, 3GB of RAM, and up to 64GB of internal storage. It also ships with Android 4.4.2 KitKat pre-installed.
It's not just one of the biggest tablets on the market, but it's also one of the most expensive with that price tag. It does come with lots of free content, though, including:
$25 Google Play gift card
1 year of GoGo in-flight Wi-Fi
3-month Hulu Plus subscription
3-month Sirius XM internet radio subscription
3 Audible audiobooks
6-month Cisco WebEx subscription
50GB of Dropbox storage
2 years of RemotePC
Hancom Office Suite
1 year subscription to Bloomberg Businessweek
The Galaxy TabPRO 12.2 will be available in black and white.