Samsung Takes Another Swipe At The iPhone & iPad In New Galaxy Ads [Video]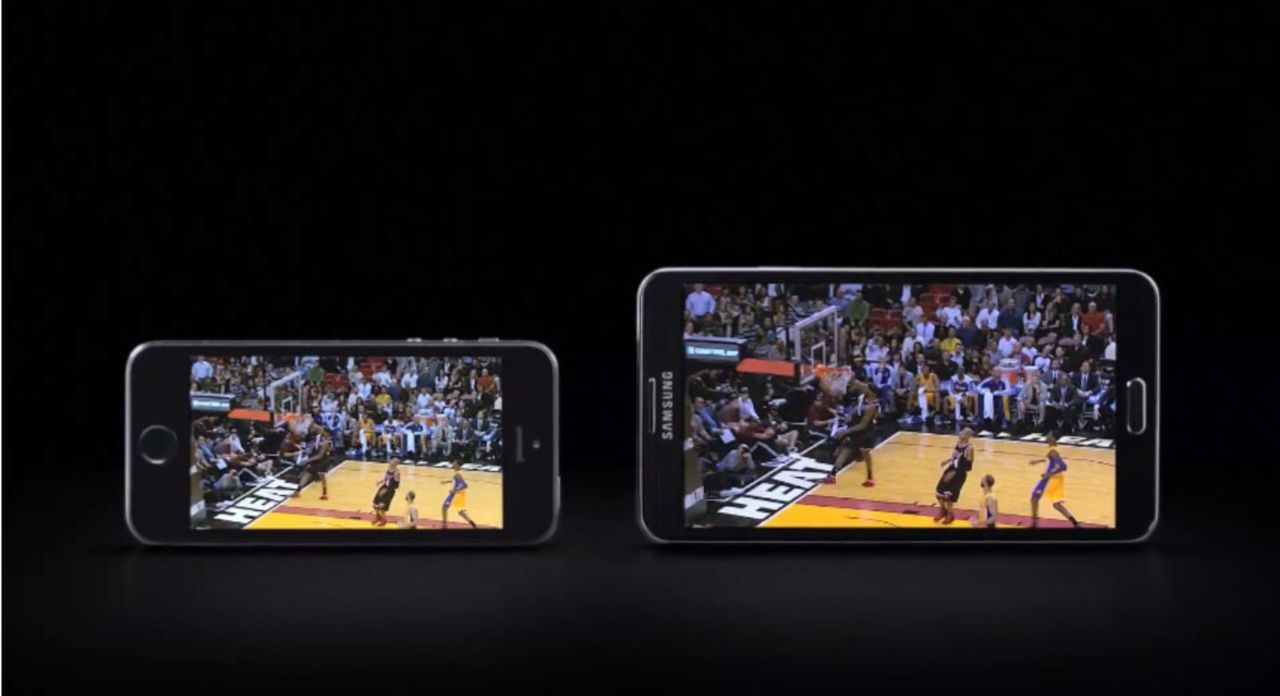 It's been a while since Samsung mocked Apple and its iOS devices to sell its latest smartphones and tablets, but if you thought the South Korean company had moved past all that, you can think again.
It has today published two new videos via its official YouTube channel that mock the iPhone and the iPad to sell the Galaxy Note 3 and the Galaxy Tab Pro 10.1.
The Galaxy Tab Pro ad is my favorite because it doesn't just mock the iPad Air, but it also parodies Apple's now famous commercial for the device that uses a pencil to demonstrate how thin it is. As a result, it looks pretty familiar at first — until the narrator starts talking.
The ad points out that the Galaxy Tab Pro is thinner than the iPad Air, has a larger display, and allows you to multitask by running two apps side-by-side.
The Galaxy Note 3 ad takes a swipe at the iPhone's tiny 4-inch display using a video of a LeBron James slam dunk. "Shouldn't we enjoy this high-definition jam on a screen that's actually high-definition?" the narrator asks. "5.7 inches of HD… or 4.0 inches of non-HD."
"LeBron's literally running away from this phone," he adds.
I'm not usually a big fan of Samsung's cheap swipes at its competitors, but I actually found its latest ads pretty humorous. And to be fair, they really do throw up some compelling reasons to choose a Galaxy device over an Apple one.