7 Android-Exclusive Apps That Are Killing It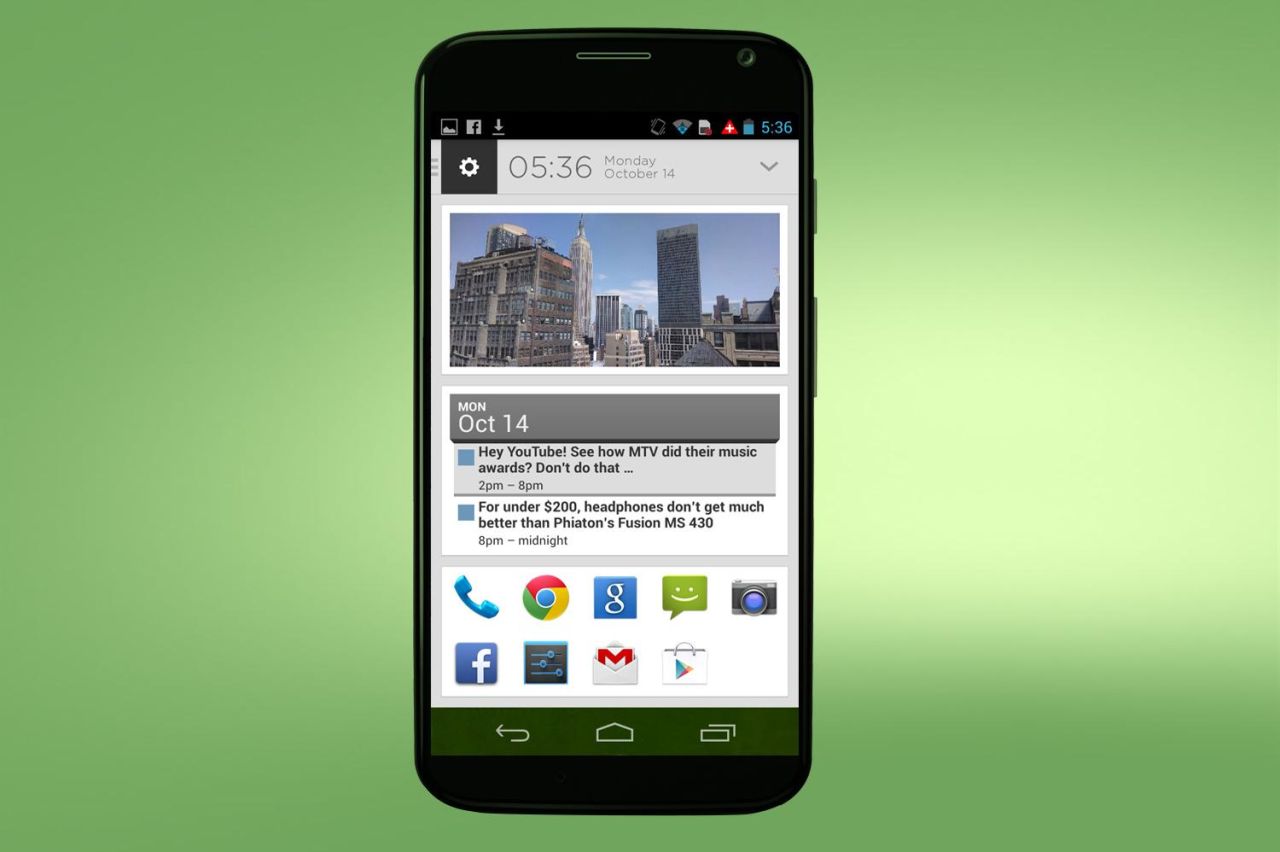 This post was written by Andras Kindler (@andraskindler).
Recently an interesting blog post started to circle around the internet titled Why Android First is a Myth. The article points out that developing Android apps is expensive and time-consuming, so startups tend to choose iOS as their first platform. Some reports have also argued that you can't make money on Google Play.
While some of this is true, Android is a platform full of opportunity: with global market share exceeding 80%, the constant evolution of Google's design guidelines and fragmentation issues starting to fade away, things are looking pretty good. Not to mention Android's APIs let developers do much more than on other platforms, making possible to create truly integrated services.
So we compiled a list of awesome of applications and services that are killing it as Android exclusives.
Aviate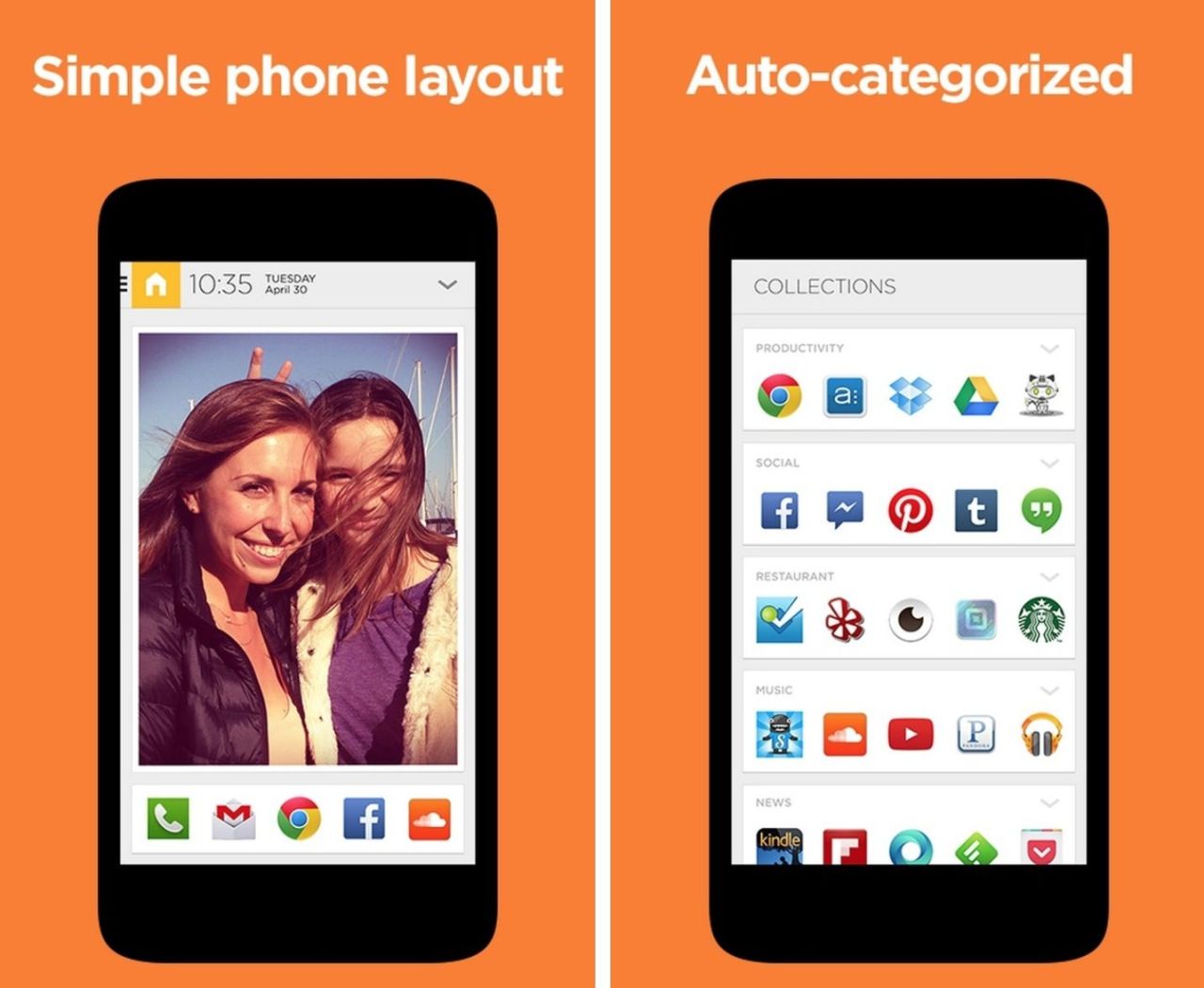 Let's start with Aviate, a home screen replacement which changes content based on the current time of day and your location. It automatically organizes your apps according to the given context, for example putting productivity apps forward when you're at the workplace or showing the alarm clock and tomorrows weather in the evening.
The UI is clean and simple, a little bit resembling the cards of Google Now. The app is currenty in beta: you can download it from the Play Store, but must request an activation code before you can start to use it. The team behind Aviate, ThumbsUp Labs, received $1.8 million in seed funding last december.
Themer
Themer is somewhat similar to Aviate: both apps aim at replacing the home screen. However while Aviate provides one always-changing option, Themer brings tons of themes to your phone.
Its beauty lies in its simplicity: you can download and change themes with only one tap, thus rendering hours of searching for icon packs, widgets and backgrounds unnecessary. The themes come from the MyColorScreen site, known for beautiful home screen setups and concepts. Themer is in open beta, meaning you can download it from the Play Store. The company raised about $500 000 in funding in july.
Inch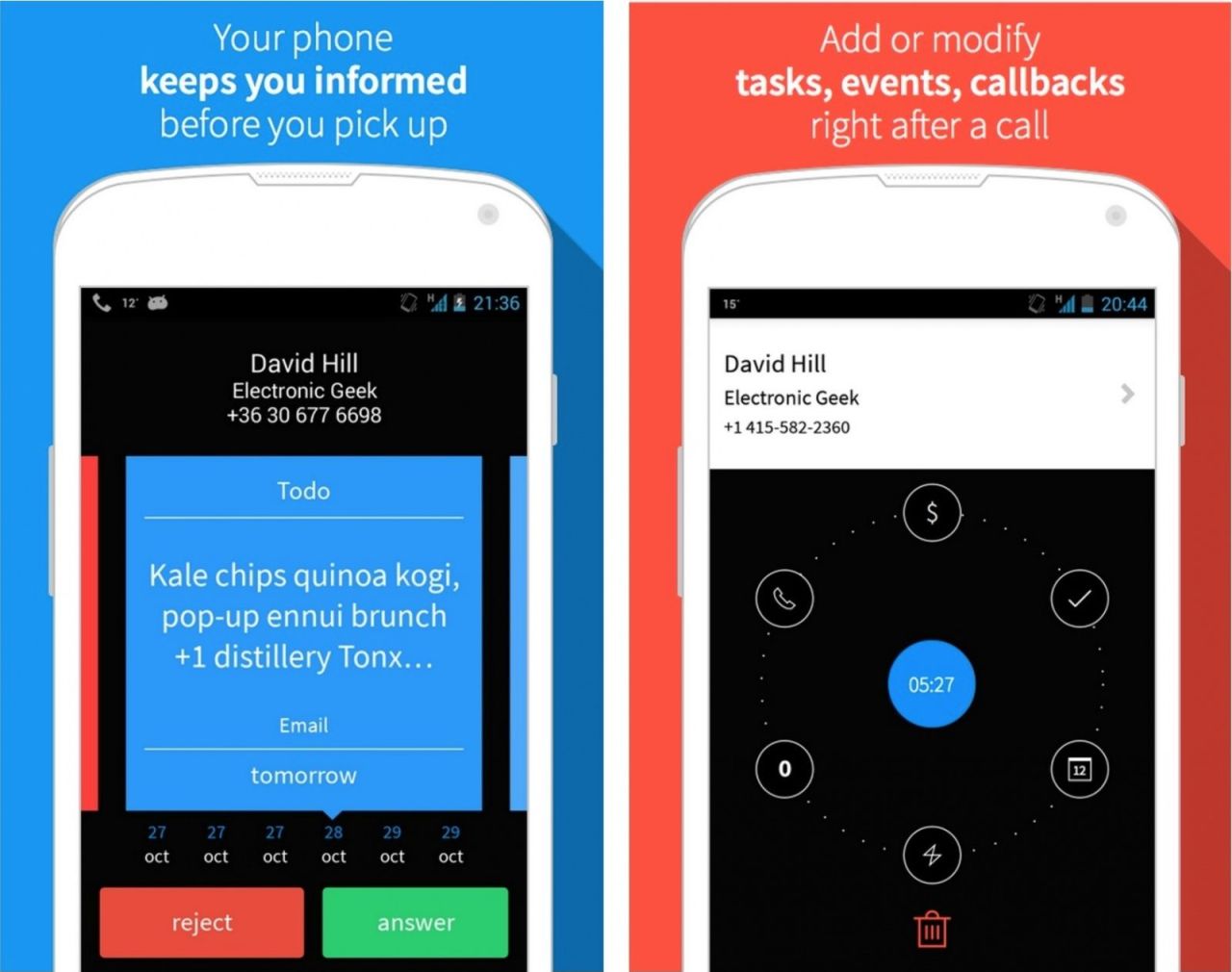 And then there is Inch, a startup targeting salespeople, also an Android-first (full disclosure: I work for inch). Inch is a mobile CRM deeply integrated into your phone, some of the functions are triggered by actual phone calls.
The solution is targeting salespeople, with the option of connecting their account to their workplace CRM, syncing back and forth with it. The app is currently in an open beta, available for free at the Play Store. The team behind inch received about $27,000 in seed funding early this summer.
Cover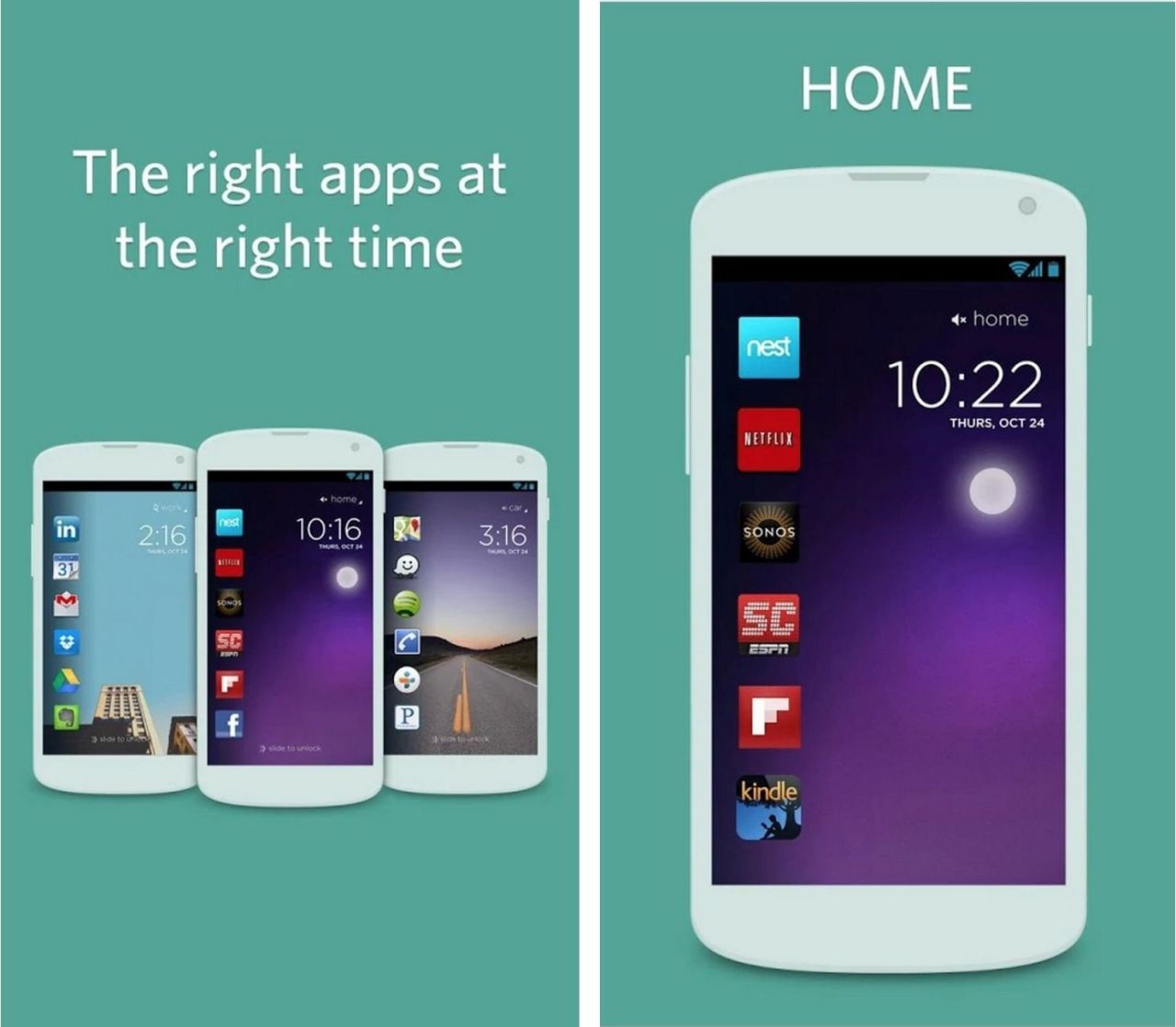 While the preceding apps focused on modifying the home screen, Cover replaces the lock screen for something entirely different. The concept is similar to Aviate: Cover shows applications on your lockscreen based on location and time of day, for example weather and email in the morning, calendar and phone at work.
The app learns what which apps you use throughout your day and where you use them, making your lockscreen adapt to your daily routine. Cover is in closed beta: you can download the app from the Play Store once you receive an invitation. The guys behind cover received $1.7 million in seed funding.
Dryft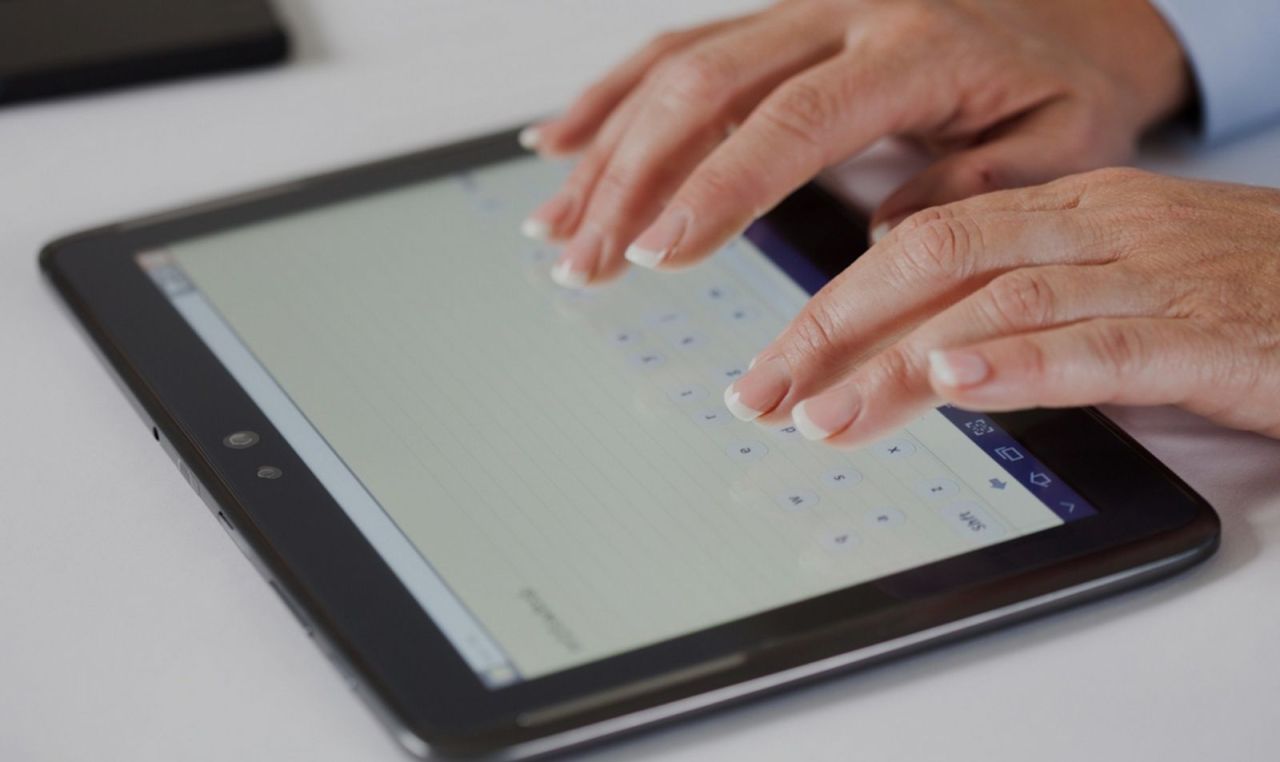 Dryft is not your average productivity tool, but the issue it addresses can lead to a great rise in productivity. During the past few years tablets took over the world, transforming a "huge smartphone" to a polished device many of us use daily.
Dryft focuses on typing: while tablets are differentiated to smartphones not just in size but also in the user interface, the virtual keyboard didn't improve much, basically it is the scaled-up version of the one on a standard phone. This is where Dryft comes to play by offering a virtual keyboard that adapts to the user. The first beta will be released early next year. Dryft came in second at TechCrunch Disrupt SF 2013.
Kid Mode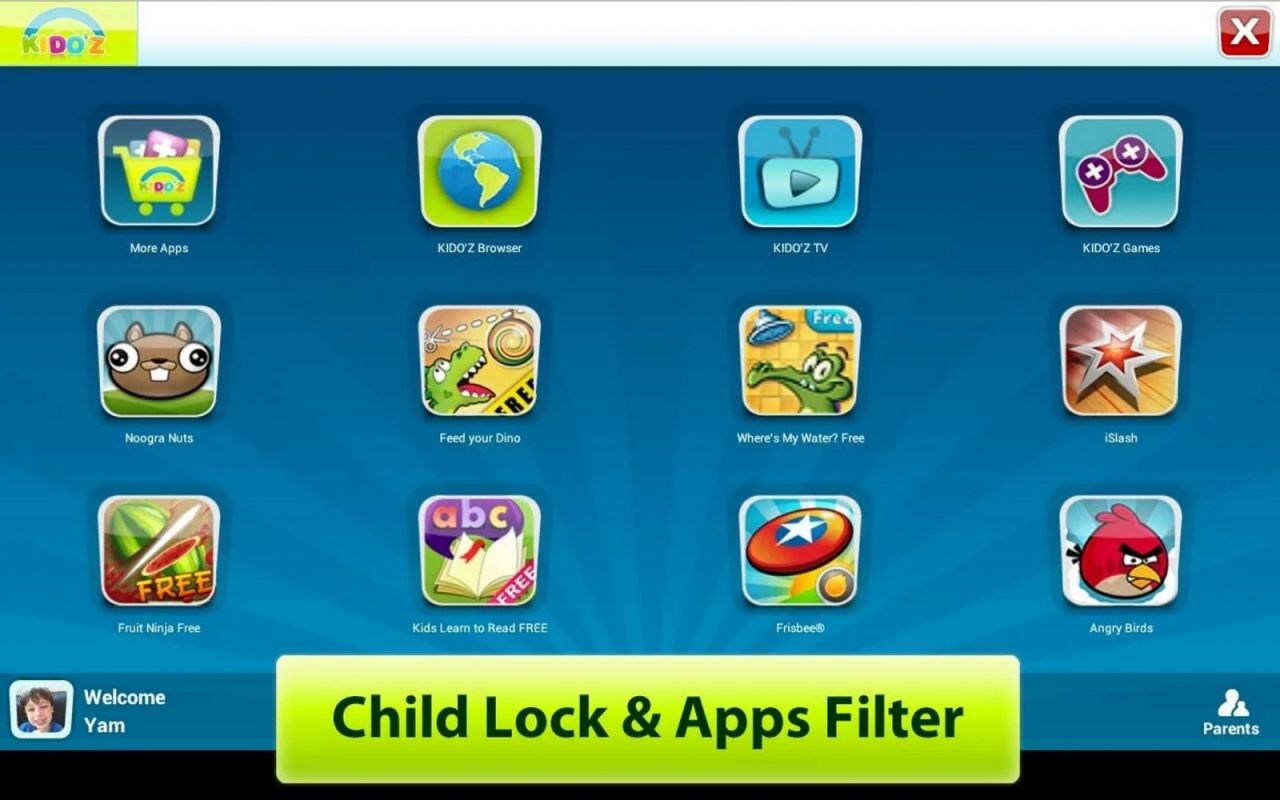 Kid Mode is yet another home screen replacement, this time targeted at the children. The app allows parents to lock the device, so kids only have access to preapproved content, software and web sites. The application filters installed software automatically, but of course you can modify the list by hand. Kid Mode is available for free in the Play Store. The company, KIDO'Z raised $1.5 million funding to date.
Timely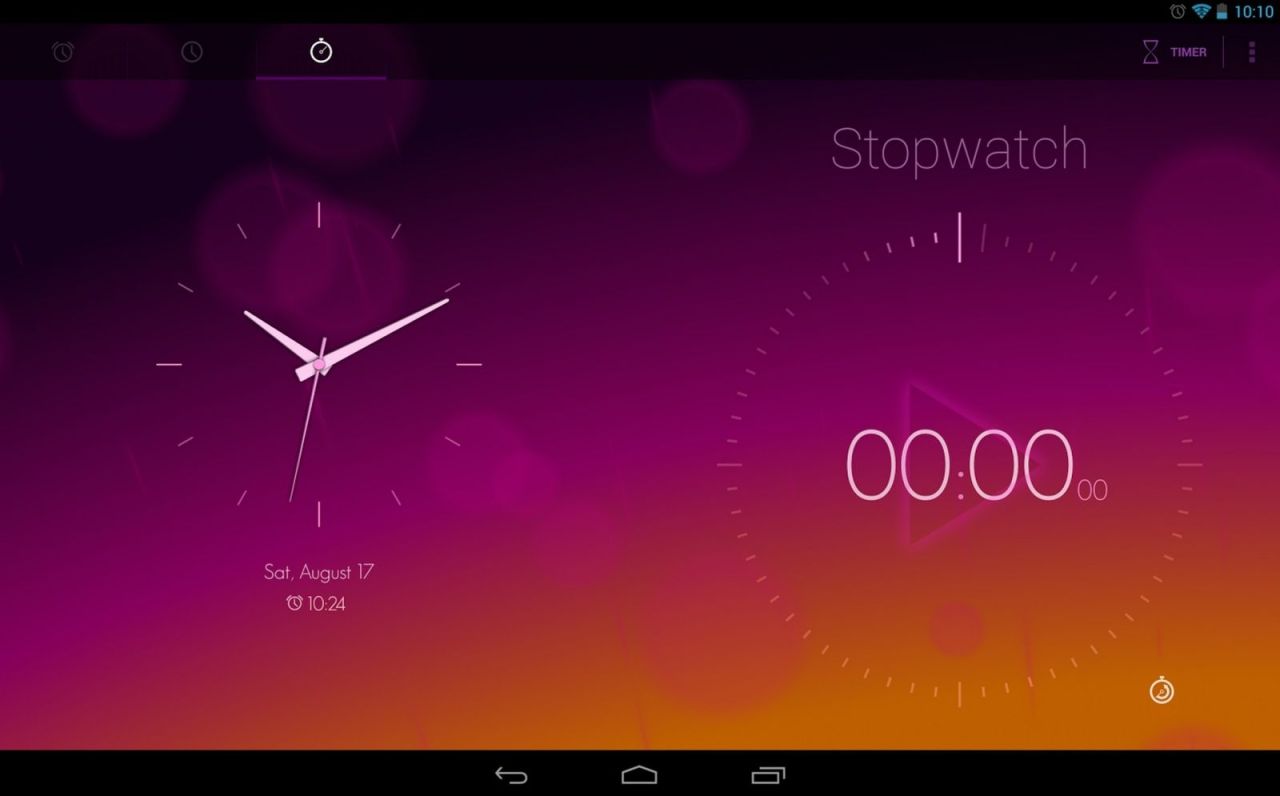 And there is Timely, one of the most beautiful apps I've ever seen. It's an alarm clock with an integrated timer and stopwatch, capable of synchronizing alarms with multiple devices. It's available for free in the Play Store, with more than a million downloads.
And the list goes on and on, I just collected my most recent favourites. Yeah, targeting iOS looks easier than going for Android in the first place, but it is getting better every year: more and more people start using Android, and KitKat might help to end fragmentation issues. And the tooling is improving rapidly: the new Android Studio and the numerous open source libraries make the developers' job much easier. So keep a lookout, because this tendency might change in the future.
Andras Kindler is a member of inch, a CRM optimized for mobile aimed at helping salespeople with their daily work. He is a seasoned Android developer always on the lookout for new tech, and also writes posts on the inch blog. Feel free to connect with him via Twitter (@andraskindler) or email (email hidden; JavaScript is required) anytime.