HTC's New Power Flip Case For One Max Doubles As A Stand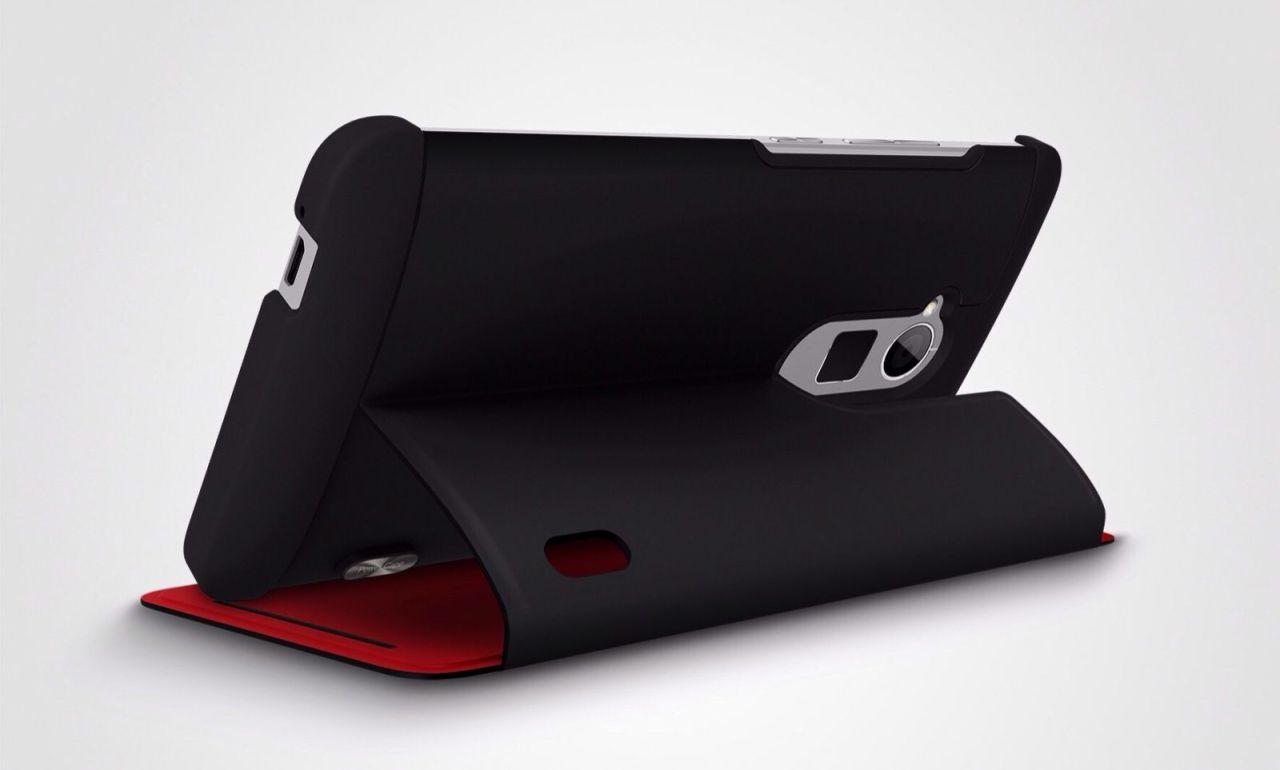 HTC has unveiled an updated Power Flip Case for the One max that doubles as a stand for the 5.9-inch phablet. The new device also maintains its 1,200mAh built-in battery, which provides additional power for your device while you're on the go.
The Power Flip Case is a $90 accessory for the One max that originally launched back in October, but its inability to act as a stand — which should be an option with all flip cases — was a major downside. Now HTC has fixed that with an updated version.
It's not exactly a major change, though. You see, all the company really did was add a sticky silicone strip to the original case that stops your phone from falling down when you stand it up. It works, and it's a nice improvements, but it's not exactly perfect.
Android Central explains:
And it works … OK. If the phone's at too low an angle, it'll slip down. (This, again, leads us to believe this is really just a "good enough" fix.) It's not clear how the rubber will hold up over time, either, whether with dirt or just normal wear and tear.
HTC has added its updated Power Flip Case to its website — you'll find it by following the source link below — but it hasn't yet confirmed where you can buy one.