Google's New Wireless Charger For Nexus Devices Now Available From Google Play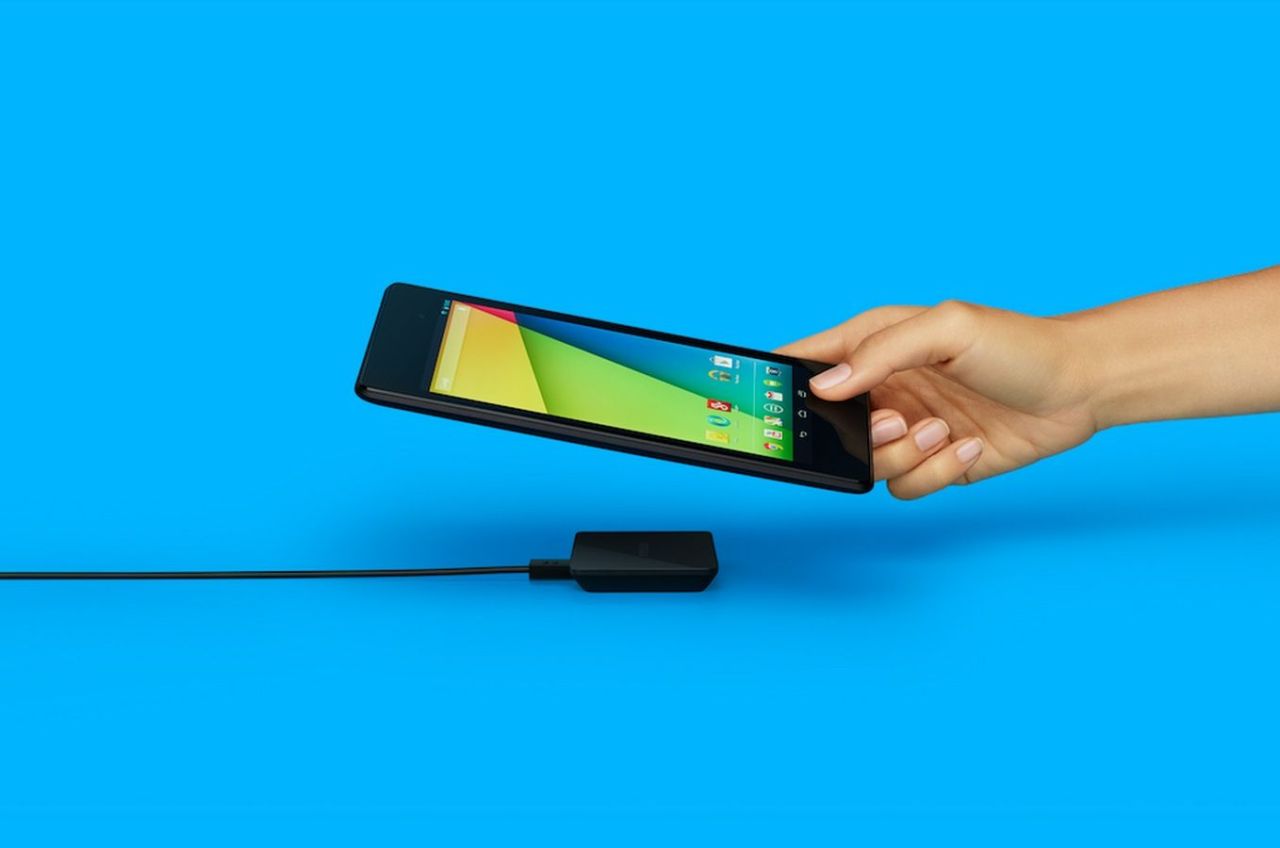 Google's new Nexus Wireless Charger for the Nexus 4, Nexus 5, and Nexus 7 is now available to purchase from Google Play (if you live in the United States). The little black box, which is just 12.5mm thick, is priced at $50.
The device uses Qi wireless charging technology, so although Google advertises compatibility with its own Nexus devices only, it should also work with other handsets that utilize this standard — such as Nokia's latest Lumia smartphones.
The device comes with a 9W 1.8A AC adaptor (for use in the U.S. and Canada only), a micro USB cable, a quick start guide, and of course a warranty. It also has a sticky base that "adheres securely to any surface" to stop it moving around. All you have to do is plug it in and place your device on top of it to charge it up without wires.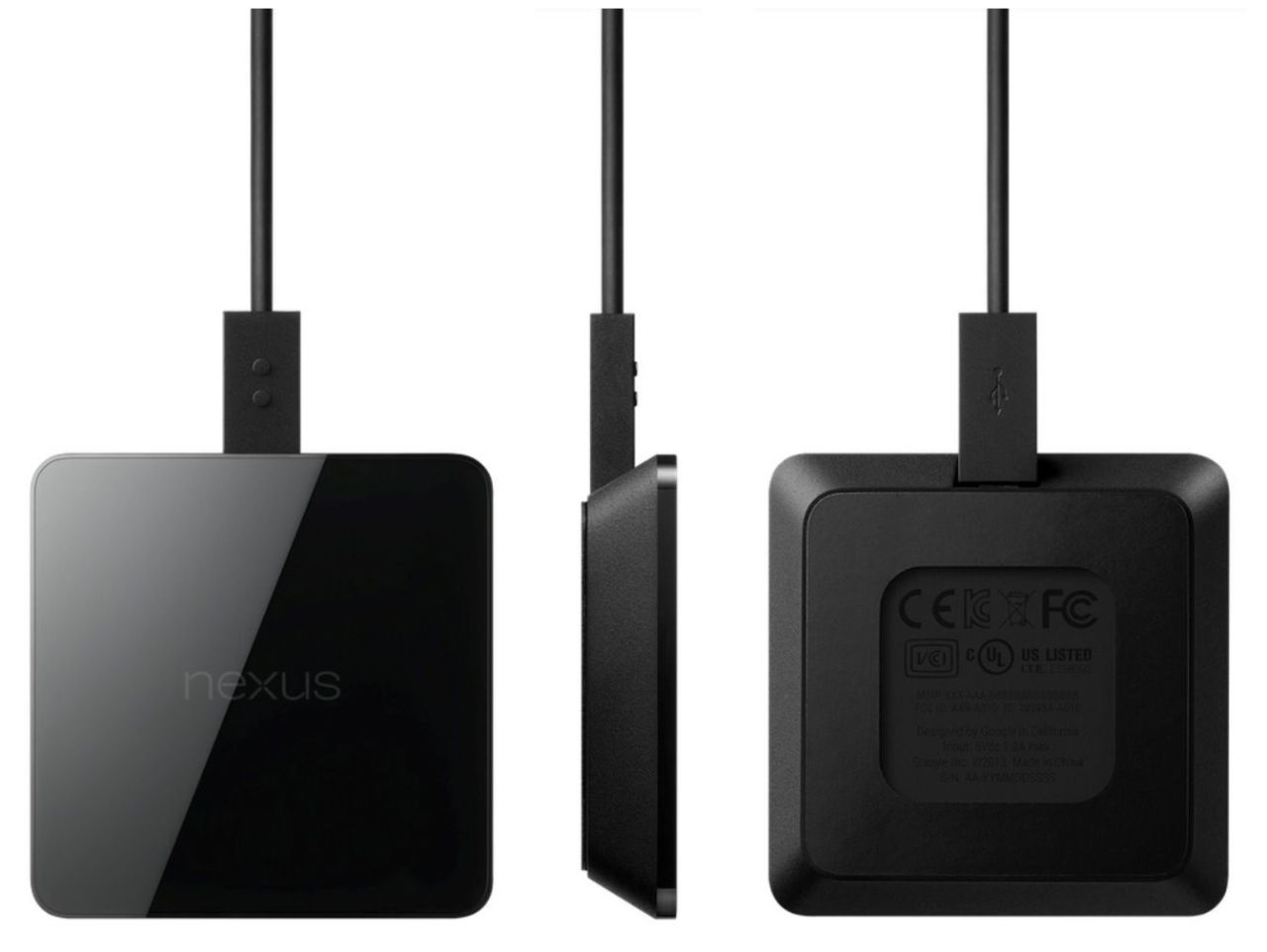 "With the Nexus Wireless Charger, your new Nexus 7 becomes the first truly wireless tablet," Google says in its product description. "No more messing with wires, cords and plugs – your tablet just snaps into place on the magnetic face and begins charging."
The Nexus Wireless Charger is also listed in some international Google Play stores, but it simply says "coming soon."