See How Far The Nexus Has Come In This Speed Test Between All 5 Models [Video]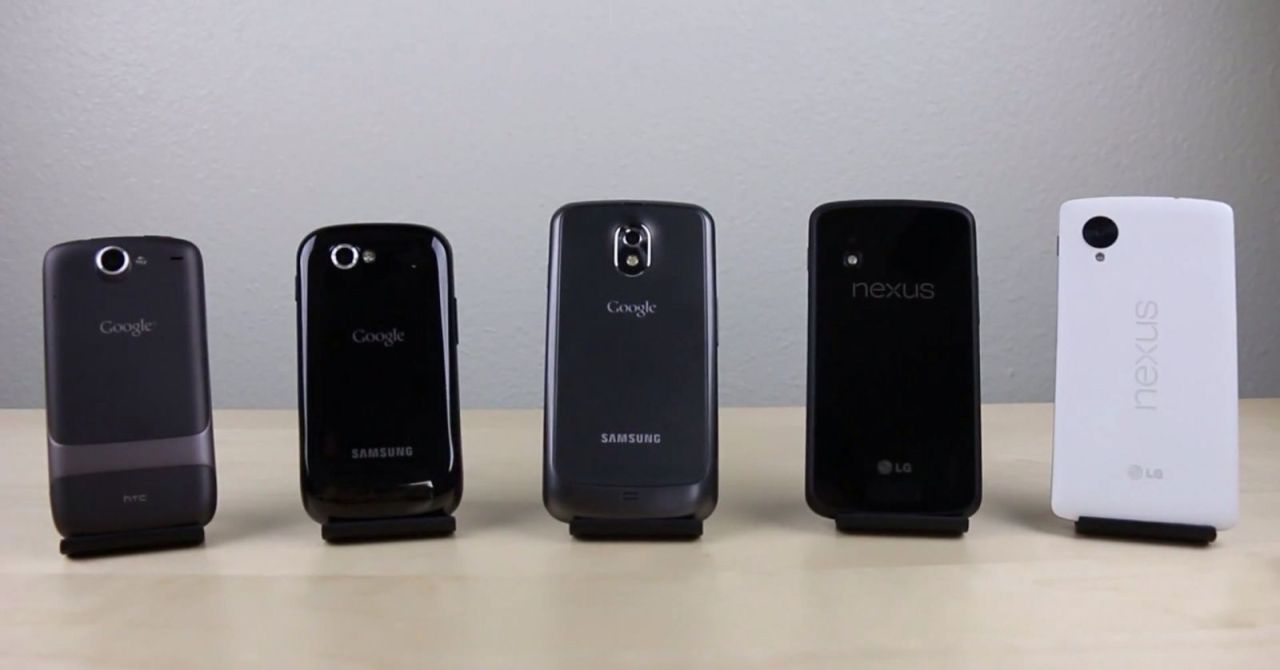 The Nexus 5, as its name suggests, is the fifth smartphone to be born into the Nexus family, and by far the most powerful. Its 2.3GHz Snapdragon 800 processor, 1080p display, and 2GB of RAM make it a big improvement over even last year's Nexus 4.
So how far have Nexus smartphones come since the original HTC-built Nexus One made its debut back in January 2010? Check out the video below for an entertaining speed test between every Nexus smartphone ever built.
Of course, the Nexus 5 was always going to win this test, so if you're rooting for one of the older models, you're going to be disappointed. Nonetheless, it's fascinating to see the new handset compared to some of its predecessors — particularly the really early models, which are substantially slower in comparison.
It's easy to forget how slow our smartphones used to be just a few years ago, and we get frustrated with high-end devices even now if they don't respond instantly when we press a button or tap their screens. But when you see the boot up times and web browsing speeds of earlier Nexus handsets in this video, you'll should appreciate your current device a little bit more.