Popular Image Editing App Repix Comes To Android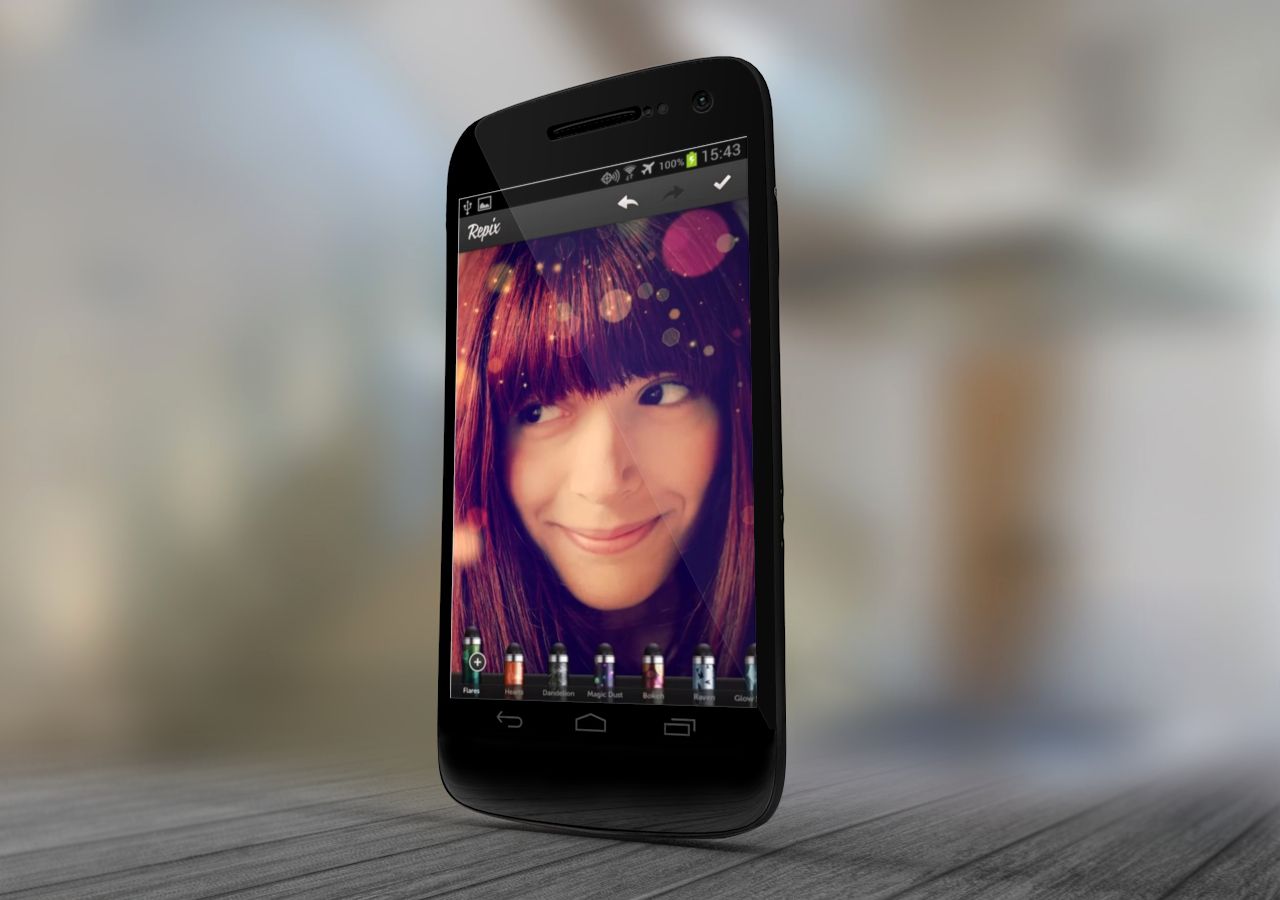 Repix, a popular image editing app that's been downloaded over 4 million times in just five months on iOS, today makes its debut on Android. Unlike most image editing apps, which simply slap a fancy filter over your photos, Repix gives you the freedom to apply stunning effects as you see fit, using one of 30 carefully handcrafted brushes as much or as little as you like.
Some of the bushes include flares, hearts, dandelions, magic dust, bokeh, charcoal, drips, cracks, and lots, lots more — all of which are capable of turning even the most boring of photos into a beautiful masterpiece. There are also 16 filters and 17 frames to choose from, and a "zero-friction" design that lets you quickly switch between all these tools without flicking between different steps.
Repix is focused on usability and simplicity, so every step of the editing process has been designed to be fast and easy.
The great thing about Repix on Android is that it includes support for the Galaxy Note's S Pen, and the Galaxy S4's Air View technology, making your edits even more accurate. It also boasts features like cropping, adjustment, and direct access to all of the albums you have uploaded to Facebook.
"Since launching on iOS, the last few months have been a bit of a whirlwind," said Ilkka Teppo, CEO of Sumoing. "It's been great to see how the app and the Repix brushes has been received by so many people around the world and the feedback they've given us has been fantastic. We've been working hard on getting Android version ready after receiving lots of requests for it and we can't wait for users to get their hands on it."
You can download Repix for Android today from Google Play, and it's completely free. You'll need an Android smartphone or tablet running 4.0 Ice Cream Sandwich or above.