Yahoo's Beautiful Weather App Now Available In Google Play For Free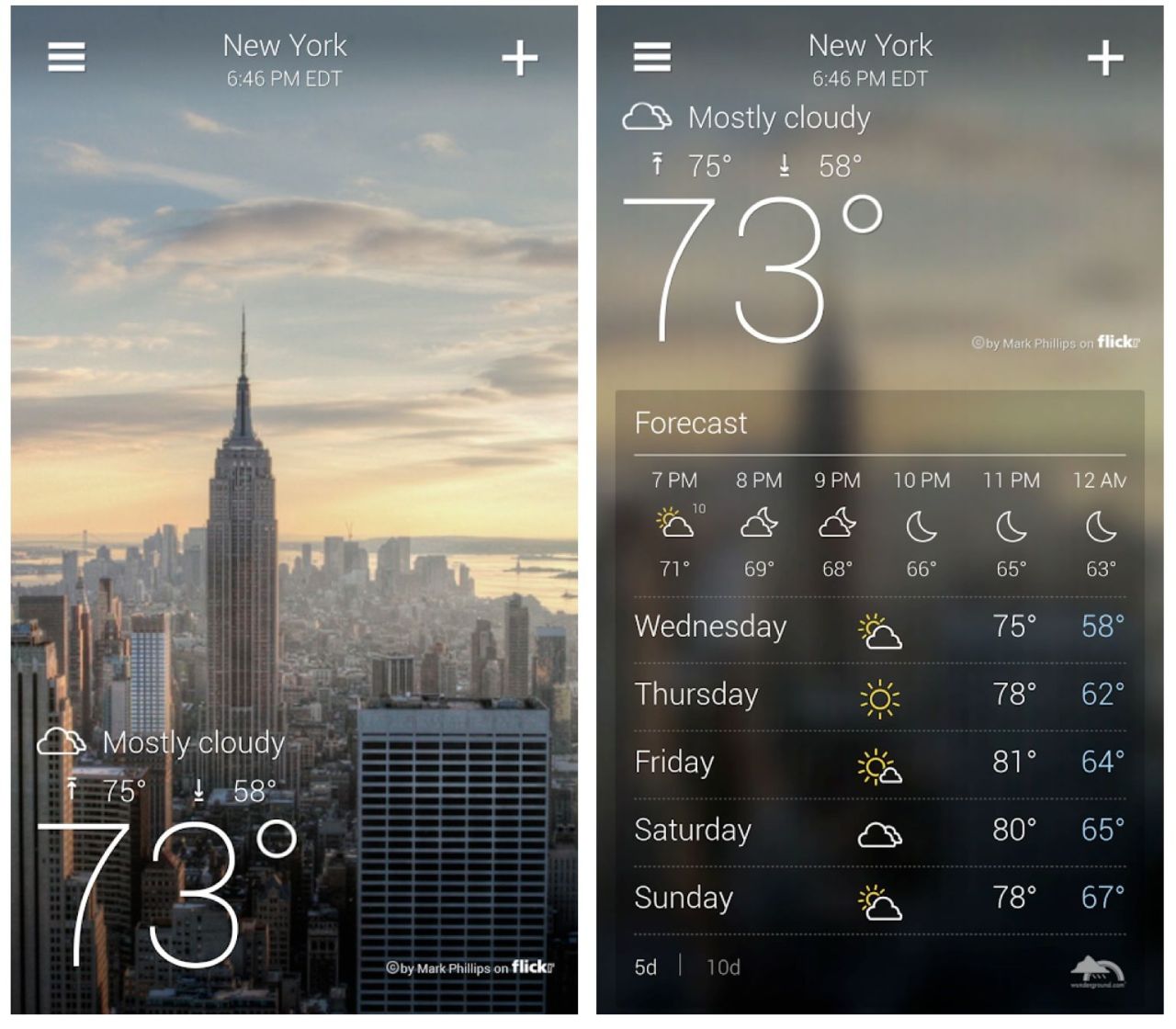 Yahoo has one of the best looking weather apps out there, but until now it has only been available in Apple's App Store. After Apple gave it a prestigious design award and then proceeded to rip it off wholesale in the official iOS 7 weather app, Yahoo has released an Android version for free in Google Play.
The app uses lightweight text to display basic weather info at first glance. Flickr is tapped to provide the stunning imagery that matches the current condition. More detailed info can also be accessed, including a 10-day forecast, wind speeds, and humidity. It's a gorgeous app that works well. Get it for the backgrounds alone.