Moto X Packs Google's Power Into 504 Crazy Color Combos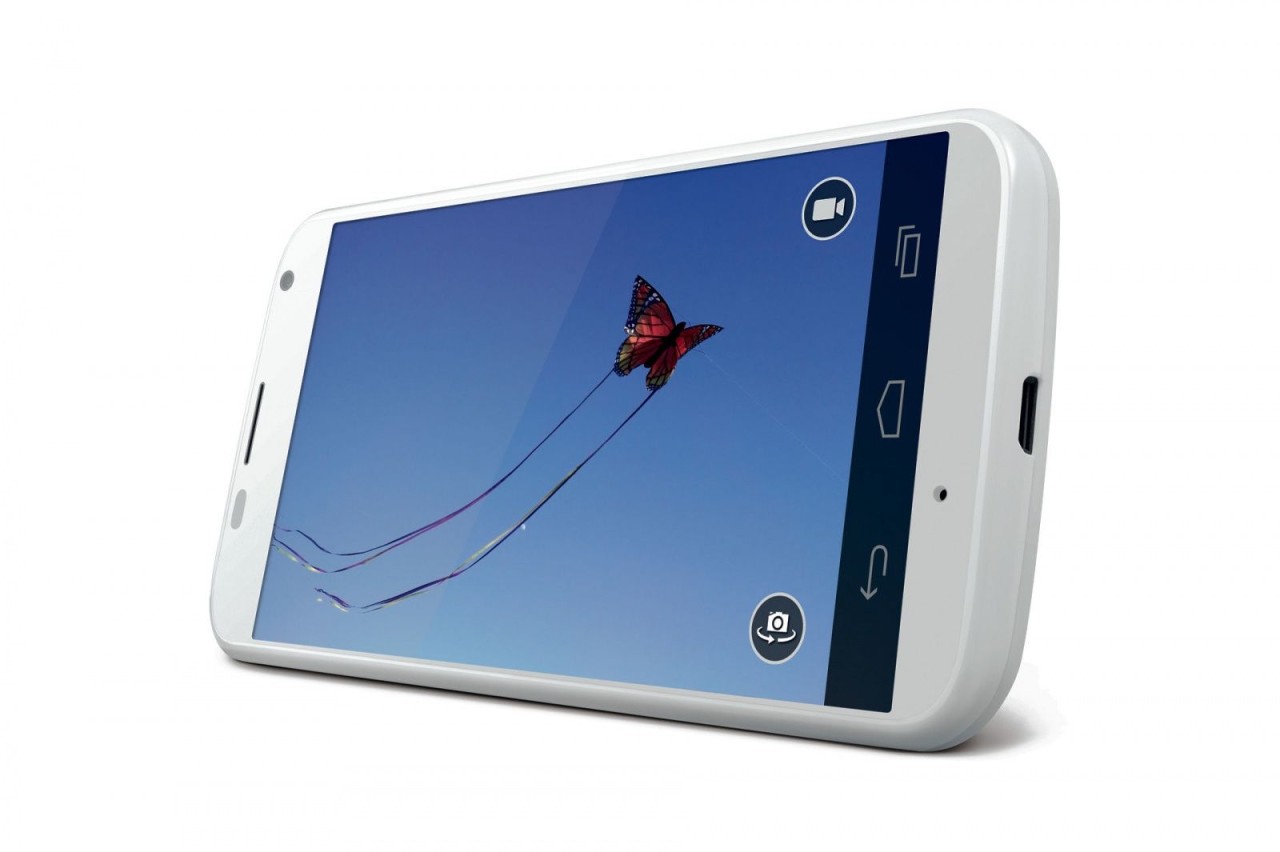 With new Google-powered features and a surprising array of customization options, the long-awaited Moto X is putting an interesting new face on Android. All the details on Motorola's first flagship phone since the company was purchased by Google were finally revealed during today's big launch event in New York City.
The Moto X, which goes on sale later this month, runs Jelly Bean out of the box and features a 4.7-inch, hi-res display. The 16GB model will be priced at $199 with a two-year carrier contract, and the 32GB model will cost $299. We knew customization would be a big part of the phone, but Motorola plans to offer a whopping 504 different color combinations.
Moto X Specs
The device features an attractive, curved build that is narrower and lighter than most phones of its class. The 4.7-inch AMOLED display isn't quite 1080p HD, but it does boast a nice resolution of 720 x 1280 pixels at 316 ppi. For comparison, the iPhone 5's display is 1136 x 640 pixels at 326 ppi.
The rear camera's sensor is 10mp and the front-facing camera is 2mp. Both shoot full 1080p video.
Motorola has built its own computing system called "X8" that powers the device. The total number of cores clocks in at eight. Everyone who has gotten to play with the phone says it's pretty fast.
Previous Motorola phone owners will be happy to learn that MotoBlur is no more. The Moto X runs Android 4.2.2 Jelly Bean, and a future update to 4.3 will add support for the phone's Bluetooth 4.0 Low Energy mode. (Get the full specs below.)
Moto X Features
Leading up to today's unveiling, Motorola teased that the Moto X would have special sensors that are more aware of the phone's surroundings. The device is capable of constantly listening for voice commands, for instance. And the Moto X's Quick Capture camera is ready to snap a shot with "two quick twists of your wrist" and a tap anywhere on the phone's screen, according to Motorola.
It's all part of what the mobile maker is calling Touchless Control.
"We want to change the way people call, we want to change the way people search and we want to change the way people navigate," Iqbal Arshad, Motorola's senior vice president of global product development, told The New York Times. "That's what Touchless Control enabled you to do. So we had to design a mobile computing system to do that."
The always-listening device puts Google Now at the core of the user experience, with the hope of becoming something like Siri on steroids. "This is a great example of Motorola shining a light, via our hardware capabilities, on software and services that Google has," Lior Ron, a Motorola corporate VP of product management, told Wired.
The videos above and below demonstrate some of the Moto X's unique new features.
Customization
The Moto Maker is an online customization store designed to make every Moto X purchase feel unique. Buyers can choose from two front colors, 18 back colors (including, eventually, actual wood), and seven accent colors (the buttons and ring around the camera). That totals 504 color combinations. A unique message — like the owner's name, company or snappy catchphrase — can be printed on the back of the device. All customization is included with the retail price.
Availability
You'll be be able to get your hands on the Moto X starting later this month or early September on Verizon, AT&T, Sprint and T-Mobile. But AT&T will be the only carrier that lets you customize the physical look of the device through the Moto Maker at launch. A Google Play version of the device will be sold directly from Google and come without any of the bloatware carriers typically load onto devices. Exact availability dates have not yet been given by anyone.
Motorola's Big Play
The Moto X is Motorola's first flagship smartphone since the company was bought by Google, and the pressure is on to catch up to the iPhone and the slickest Android competitors.
"We don't think smartphones are very smart," Motorola's senior vice president of product Rick Osterloh told The Verge. Osterloh said the goal for the highly Google-influenced Moto X is to solve "real problems for end users."
Only time will tell if the Moto X does that, but Motorola has certainly come out swinging.
Motorola has a new webpage that shows off some of the Moto X's specs and features. You can register there to receive more updates.
Full Moto X Specs From Motorola
Width: 65.3 mm
Height: 129.3 mm
Curve: 5.6 to 10.4 mm
Display: 4.7-inch AMOLED (RGB) / HD 720p
Weight: 130 grams
Battery: 2200 mAh. Talk time up to 13 hours, with ixed usage up to 24 hours.
Rear camera: 10MP Clear Pixel (RGBC) / LED flash / 1080p video (30 fps)
Front camera: 2MP 1080p HD video
Operating system: Android 4.2.2
Architecture: Motorola X8 Mobile Computing System
RAM: 2 GB
Storage: 16 GB standard, 32 GB version available online. Two years of 50GB storage free on Google Drive
Bluetooth 4.0 LE + EDR
Wi-Fi: 802.11a/g/b/n/ac (dual-band capable), mobile hotspot
Bands: GSM/GPRS/EDGE
UMTS/HSPA + up to 42 Mbps
CDMA/EVDO Rev. A (CDMA model only)
4G – LTE