Apps Of The Week: Click UI, GTA: San Andreas & More!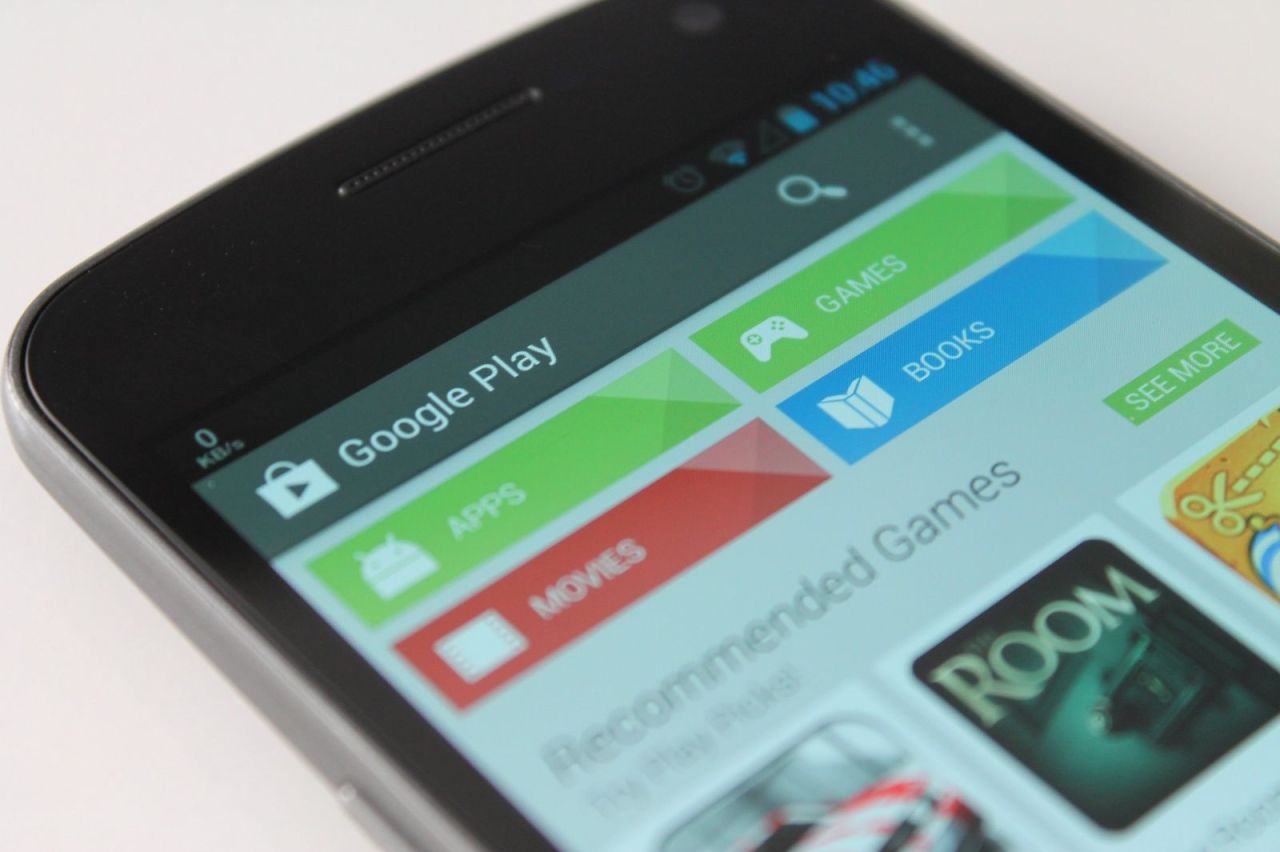 It's Sunday, the time of the week when Cult of Android brings you its report of some of the best apps we have been using throughout the course of the past week, and today we are focusing our attention on a great icon pack, a thrilling adventure game, a gorgeous live wallpaper and a data-management application.
Click UI (Apex/Nova Theme)
Up first this week we have Click UI, which is an absolutely stunning icon pack for anyone who uses Nova Launcher, Apex Launcher, Go Launcher Ex, Action Launcher, Trebuchet Launcher or Smart Launcher. In total the theme currently consists of over 970 High Definition icons, including Facebook, Twitter, Falcon, SoundCloud, Yahoo Mail, Spotify, Instagram and YouTube to name but a few.
In addition to the extremely large collection of uniquely designed icon replacements, Click also comes with a selection of wallpapers which have been handpicked by the developers to add that extra touch of customization to your smartphone or tablet. Installing the app and choosing a wallpaper is very simple, just follow the three steps listed below:
1. Install one of the six launchers listed above.
2. Purchase Click UI from the Play Store and download it.
3. Navigate into your launcher's theme settings, select Click UI, then tap the apply button.
To see Click UI in action, check out the video below, courtesy of Marc The Geek.
If you like the sound of Click UI and want to give it a go — click here to download and install the app.
Grand Theft Auto: San Andreas
Up next we have Grand Theft Auto: San Andreas – an extremely addictive adventure title. In the game, you play the part of Carl Johnson, a gangster who escaped the pressures of life in Los Santos, San Andreas — a city tearing itself apart with gang trouble, drugs and corruption. Unfortunately, whilst Carl was away exploring the world, 'living the high life', his mother was murdered, his family had fallen apart and the majority of his childhood friends found themselves living a life of crime.
Upon his dutiful return to Los Santos, Johnson finds himself being framed for a homicide he didn't commit by two corrupt law enforcement officers. He is then forced to take a journey across the entire fictional state of San Andreas, as he runs from the police, rescues his family and takes control of the neighbourhood street by street.
Your role is to take on the persona of Carl Johnson in this third-party action game, roam the streets and complete all 70 hours of remastered, high-resolution gameplay that the title has to throw at you. Along your journey, you will find yourself boosting cars, robbing stores and assasintating targets in an effort to make some petty cash and stay alive.
If you like the sound of Grand Theft Auto: San Andreas and want to give it a go — click here to download and install the app.
G Flex Live Wallpaper
No Apps Of The Week column would be complete without a live wallpaper, and this week we have chosen Wasabi's very clean, simple and elegant G Flex Live Wallpaper which is incredibly uncomplicated and smooth, much like the rest of LG's themed backgrounds. Once installed, a user's wallpaper will be changed to a very relaxing, purple, pink and orange wavy image. Then, if the user taps on their display a few perfectly rounded glitter particles will appear.
Unfortunately, much like all of Wasabi's other masterpieces, there are adverts included, but thankfully they are only housed in the wallpaper's settings. So our gorgeous home screens won't become infested with annoying advertisements that never go away.
If you like the sound of the LG G Flex Live Wallpaper and want to give it ago – click here to download and install the app.
My Data Manager
Finally, we have My Data Manager, an extremely useful and flexible application, which provides its users with a variety of different tools that enables them to track and manage their data usage. It offers a ton of unique features, some of which I've never seen anywhere else before. One of its most unique being the ability for users to view a monthly data forecast to help stretch their data limit throughout the month.
Users can configure the application with the amount of data they're allocated in their monthly plan — so they can track the exact results their carrier should detect. The app even allows users to set up a hard-cap, which means that they will be notified when they are close to their monthly data limit. Then, once they have been alerted that they are exceedingly close to their limit, they can scrutinize and program the app to automatically turn off their cellular data.
If you like the sound of My Data Manager and want to give it ago – click here to download and install the app.