Apps Of The Week: Shift.Cal, Simple Calendar Widget, My Galaxy & More!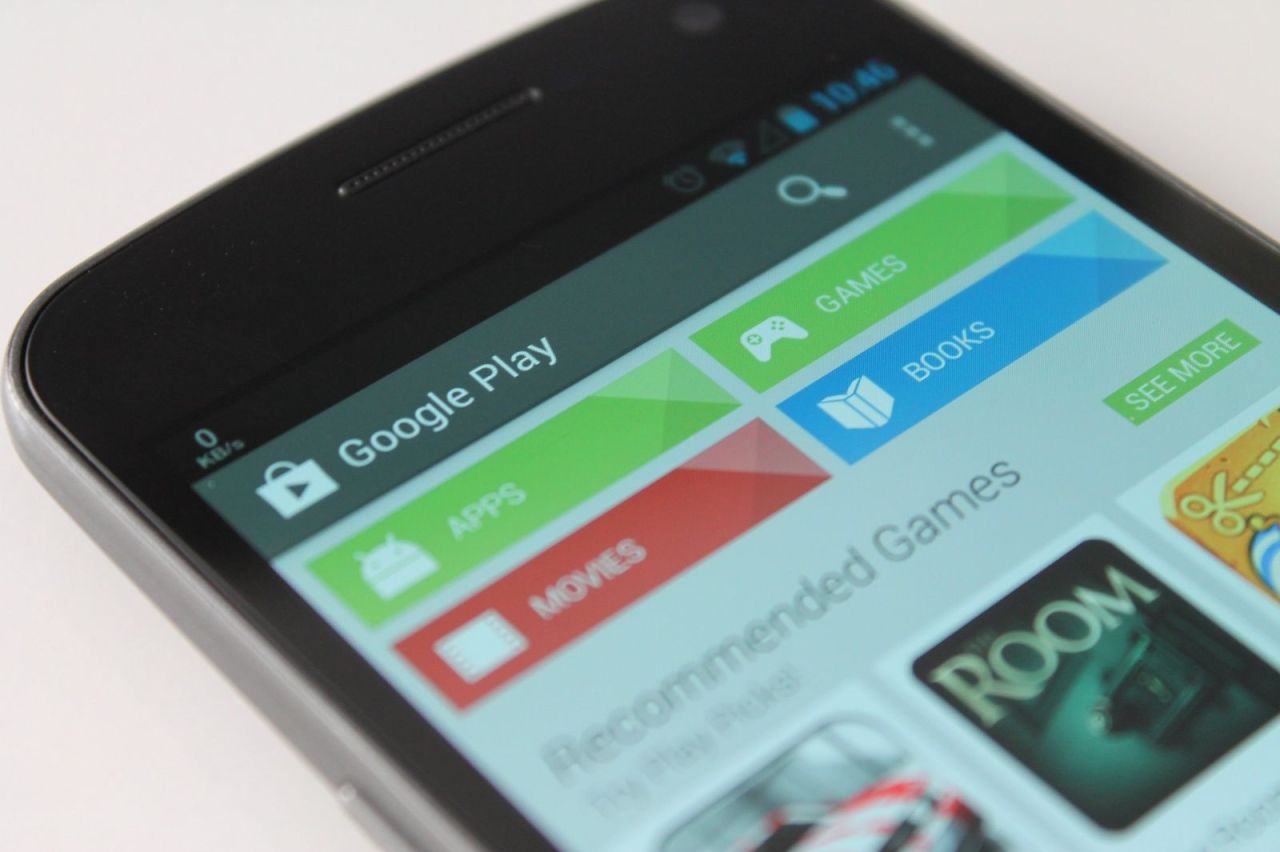 It's Sunday, the time of the week when Cult of Android brings you its report on some of the very best apps we have been using throughout the past week.
This week we have been trying out a very impressive calendar application, a gorgeous live wallpaper, a simple, yet futuristic calendar widget, and last but not least, an extremely useful exclusive app for Samsung customers.
Shift.Cal:
Shift.Cal is a very useful calendar application and widget, which is aimed at employees whose jobs entail shift work, such as nurses, cashiers, factory workers, support personnel and doctors, to name but a few.
This app provides the user with a clear and detailed overview of their shift hours together with their monthly earnings, which can then be exported to a spreadsheet as well as directly uploaded to a Dropbox account, thanks to Android's built-in sharing options.
Shift.Cal allows its users to input their own shift times. For example, if you work a morning shift from 08:00 a.m. until 11 a.m., you simply go into Shift.Cal's settings and adjust the morning shift times. Once you've update your shift times, you can begin to input your work dates and times into the very elegant built-in calendar.
Shift.Cal is free to download on Google Play, and you can grab it by clicking here.
Samsung Galaxy Note III Live Wallpaper: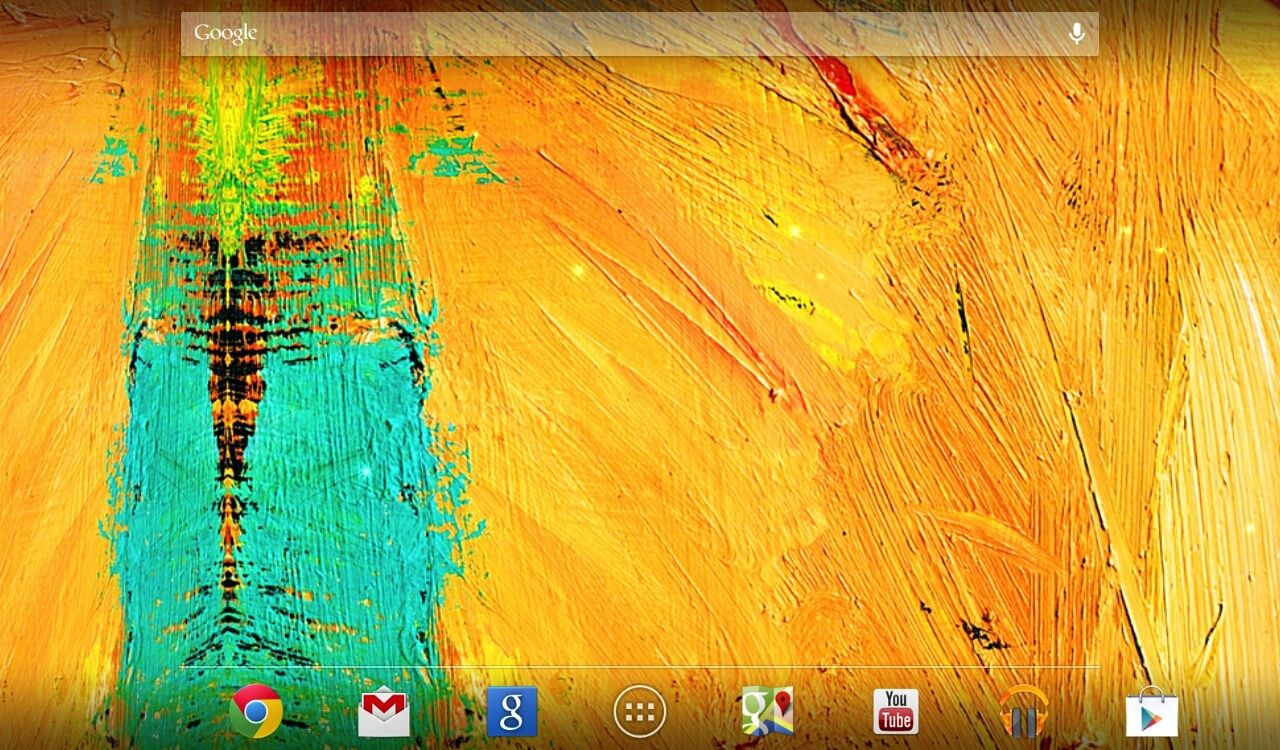 Next we have a gorgeous Galaxy Note III live wallpaper, inspired by Samsung's background image which has been showcased in a multitude of Note III press renders on its official website.
After setting the wallpaper as the main background on your Android device, you will notice that a mass of a tiny air particles float back and forth across the screen, and when the display is touched with the tip of your finger an interactive puddle appears with Samsung's traditional water-drop sound effect.
Galaxy Note III Live Wallpaper is free to download on Google Play, and you can grab it by clicking here.
Simple Calendar Widget: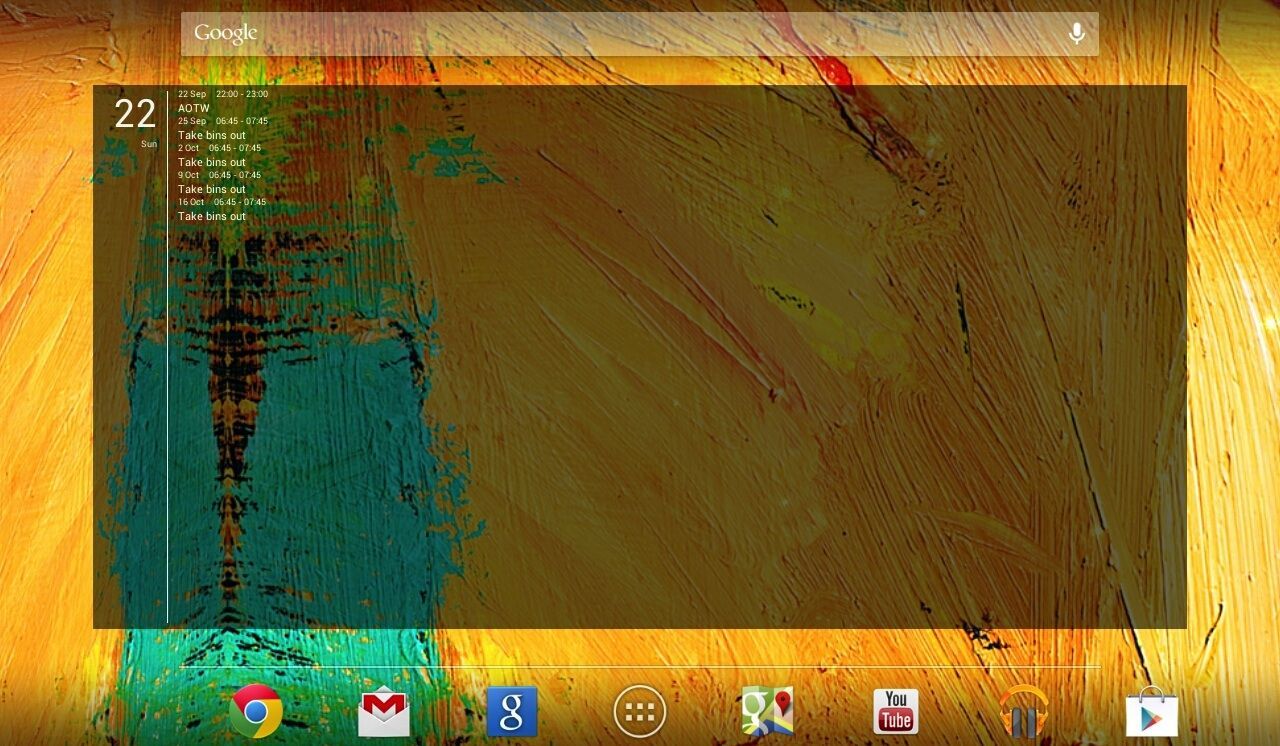 Just like the name suggests, Simple Calendar Widget is a straightforward, yet stunning, calendar widget for any Android device running 2.1 Eclair and higher. Once installed, the app automatically scans through your stock calendar for events, it then condenses and packs them into a fully customizable and resizable widget.
After all your data has been imported, you will have the ability to create a task list, which allows you to add tasks you need to complete throughout your day. Once a task has been created, it's automatically displayed on your homescreen widget. Thanks to Simple Calendar Widget's extremely large user base, you will also have the option to download skins for this application straight from Google Play.
Simple Calendar Widget is free to download on Google Play, and you can grab it by clicking here.
My Galaxy:
The last app we are looking at this week is an exclusive for U.K. residents who own either a Samsung Galaxy S II, Galaxy S III, Galaxy S4, Galaxy Note I, Galaxy Note II, Galaxy Fame, or Galaxy S III Mini. My Galaxy is a new application which enables Galaxy owners to get the most out of their smartphone.
This app helps you find accessories for your smartphone, get support for services and features, learn more about your device, as well as being able to access exclusive offers that are only available to Samsung Galaxy users; like free music streaming and magazine subscriptions.
My Galaxy is free to download on Google Play, and you can grab it by clicking here.
Do you have an app, live wallpaper or widget you'd like us try out and potentially feature on next weeks 'Apps Of The Week?' If you do, feel free to drop us an e-mail consisting of the app's name and its link to the Google Play page, by clicking here.