LG G2 To Be Available To Pre-Order On Sprint Starting October 11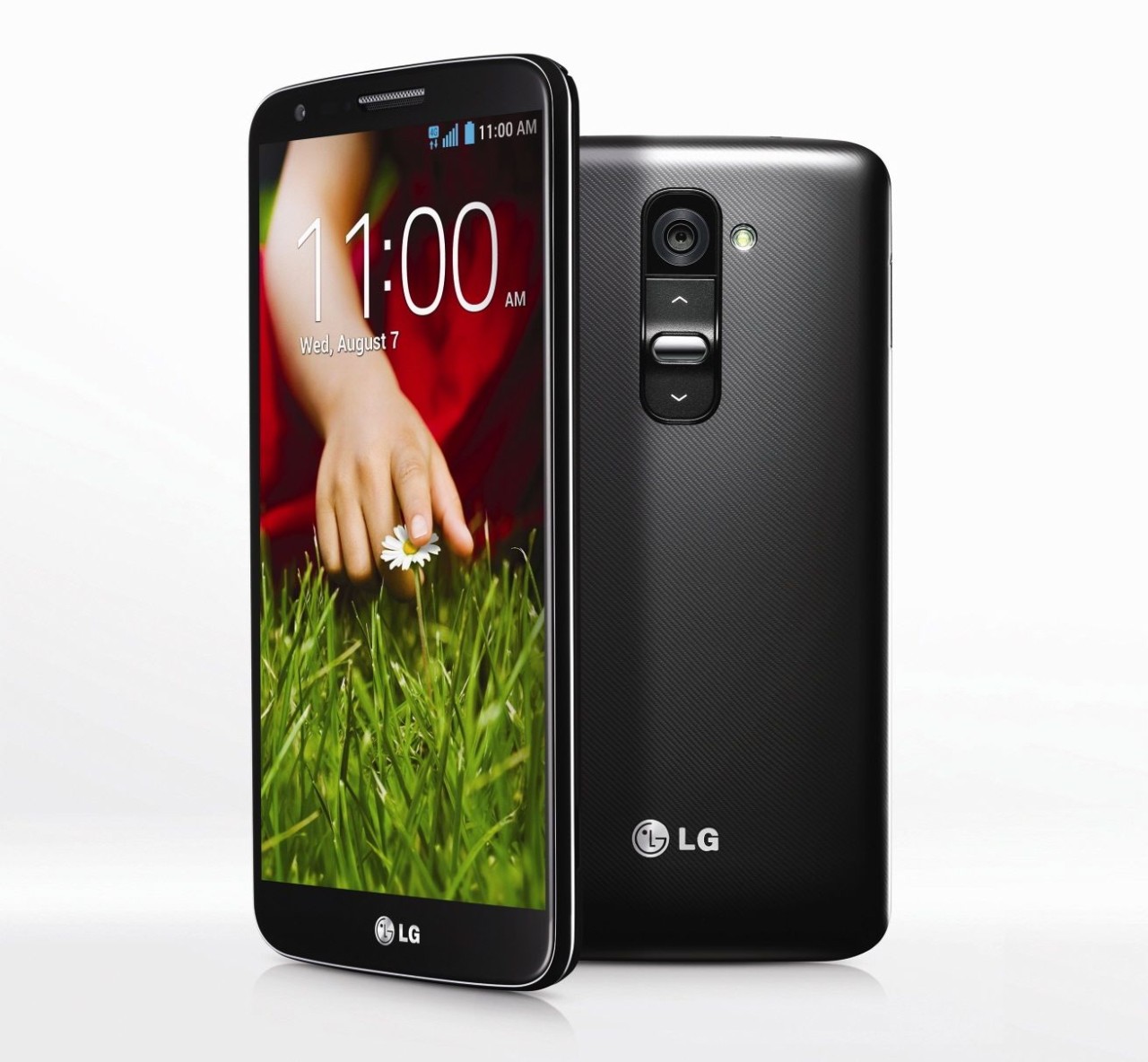 Yesterday, Sprint officially announced that LG's latest flagship smartphone, the G2, will be available to pre-order from its website, starting October 11, for the sum of $199 on a 2-year contract. Furthermore, Sprint will also be giving away a complimentary Quick Window case (worth $49) with every pre-order of the handset.
All-in-all the G2 is a respectable high-end device, packing a a 2.26GHz quad-core Snapdragon 800 processor, 2GB of RAM, a 13-megapixel rear-facing camera, 32GB of internal storage, 4G LTE capabilities and a pretty impressive 3,000 mAh battery.
We currently have no information with regards to a specific launch date for LG's G2 on Sprint, but we presume that the handset will ship sometime near the end of October, just three weeks after the pre-order date.
The full press release can be read below:
OVERLAND PARK, Kan. (BUSINESS WIRE), September 09, 2013 – Sprint (NYSE:S) and LG Electronics today announced the highly anticipated LG G2 smartphone will be available in time for the holidays with the benefit of Sprint's unlimited 4G LTE data plans1. More information on the availability date will be given at a later time.

LG G2 will be available for $199.99 with a new two-year service agreement or eligible upgrade (excluding taxes and surcharges). New and existing customers can pre-order LG G2 beginning Friday, Oct. 11, at www.sprint.com/lgg2. All consumers who take advantage of the online pre-order will receive a free Quick Window case ($49.99 value) with the G2 device.

LG G2 smartphone customers who sign up for Sprint's new Unlimited, My WaySM plan or My All-inSM plan are eligible for the Sprint Unlimited Guarantee. The Sprint Unlimited Guarantee gives customers unlimited talk (calls to any wireline or mobile phone), text and data while on the Sprint network for the life of the line of service2. The new Unlimited, My Way rate plans start for as little as $80 per month (excludes taxes and surcharges).

"Continuing to raise the bar in Android innovation, we are thrilled to team up again with LG to bring another top-of-the-line device to our customers," said David Owens, vice president-Product Management and Logistics, Sprint. "LG G2 brings everything together in a device with a comfortable, functional, convenient and beautiful design. With the multitude of Android apps available for download, LG G2 and Sprint's new Unlimited Guarantee plans make an ideal pair for today's multimedia, multitasking lifestyles."

The first U.S. smartphone to launch with the new Qualcomm® Snapdragon™ 800 processor, LG G2 is remarkably thin and light and features a massive 5.2-inch, 1080p IPS LCD display. Along with a processor as powerful as those in many laptops, LG G2 provides features that maximize on-screen multitasking with the simultaneous use of multiple apps. LG G2 is also equipped with 24-bit/192kHz Hi-Fi playback that reproduces studio-like sound quality and a 13-megapixel Full HD camera with Optical Image Stabilization (OIS), giving users the ability to capture crystal clear images while in motion.

"In addition to an impressive lineup of smart features, LG G2's innovative design makes it a stand-out device in the current mobile marketplace," said James Fishler, senior vice president-Marketing, LG Electronics USA. "Equipped with a single rear key that controls multiple functions of the device and gives users a nearly edge-to-edge viewing experience on a 5.2-inch HD IPS display, LG G2 is the ultimate example of intelligent features meeting intuitive design."